a.k.a day of all green things, and also potatoes, as it turns out.
Our very good friend and neighbor, Carlin, is from Northern Ireland, so we had to spend St Patrick's day with these guys and get the REAL DEAL. And this is what happened.
We stamped paint with potatoes. We race with potatoes. We ate potatoes. And green jelly. Guess the Irish never run out of potatoes :) The kids had such a blast - they did some Irish danced too, although I am still trying to figure out the different between Olivia's Irish dancing and her ballet dancing. Overall she seemed consumed by how she could make her skirt twirl around.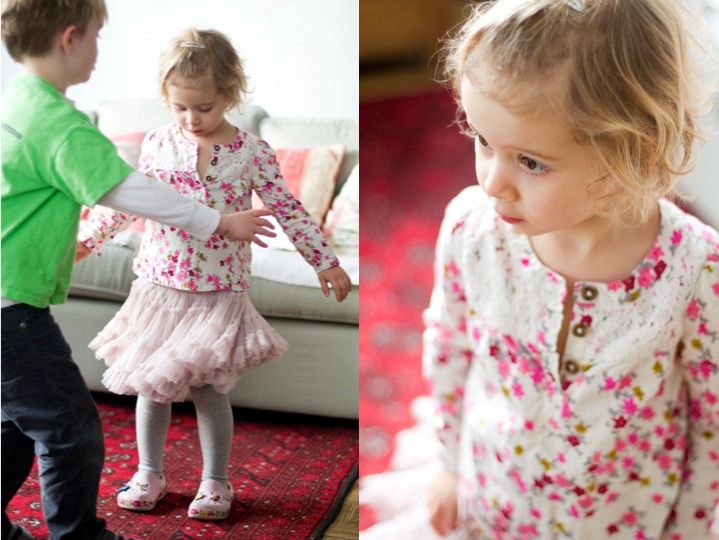 The potato racing was such a hint too! The more they dropped the potatoes, the more they giggled. Before we knew it we had potatoes flying across the living room.
And yep, that's the green jelly I told you guys about. Yummi, uh? The adults had yummi Irish stew with mashed potatoes and drank a lot of beer - duh, what else. Such a fun evening. We have the best neighbors in the whole wide world, I have to admit.