Sadly, we don't venture out to Brooklyn to much. Hubby doesn't like to go places that are dangerous. Uhm uhm. You can't blame him, he's been kidnapped, mugged and robbed a few times - so to him, any place that is even slightly potentially "dangerous", he'll avoid altogether. Don't ask me why this includes Brooklyn, I think he's stuck in a different decade.
In any case, I had an appointment with a photographer for the girl on Saturday, so we decided we might as well make a little trip out of it. And it was brilliant. The warmest day we've had this year by far, and the girls played in the sun while we were waiting for the ferry. They were running around like crazy girls - I think they were so excited to be able to take their jackets off. Whatever happened to that, we're back to hats and gloves now.
Our first stop was the old carrousel in DUMBO. I can't believe it took us so long to go there - such a fun place for kids, and it's so gorgeous too! I believe the place gets very crowded in the summer though, but since we went on the first warm day of Spring we were able to get in super easily. The girls were in heaven.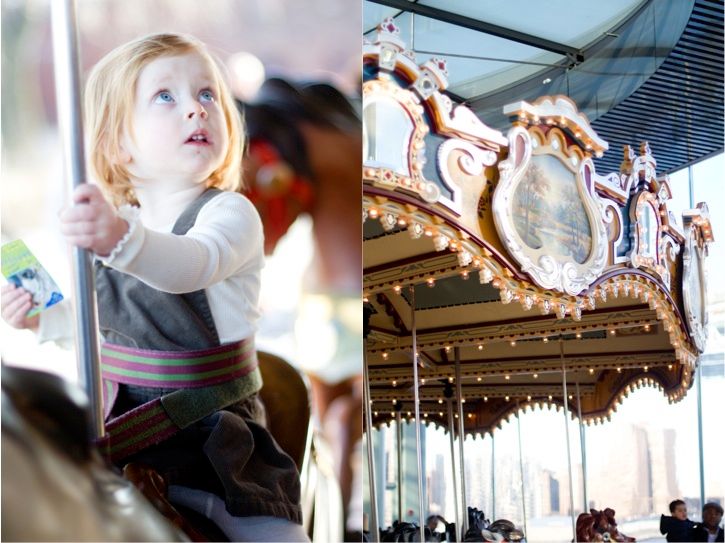 After a little cupcakes and the photo session (in which Madeline pouted almost the entire time, and Olivia played the model with her hands on her hips), we headed back toward the ferry. The sun was starting to set, and the light was beyond gorgeous. Such bliss.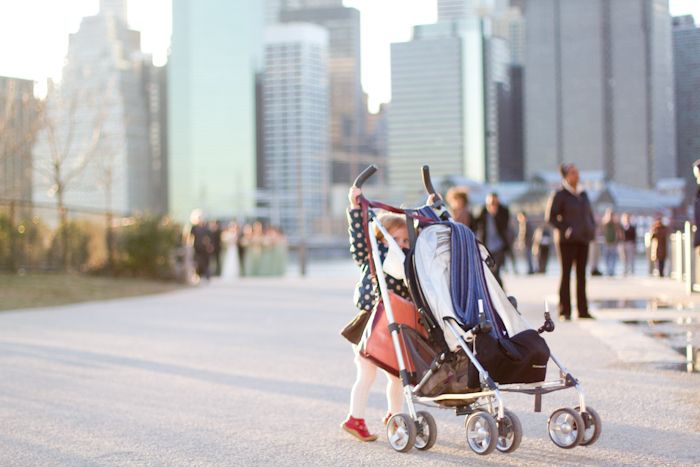 My man. He's always so wonderfully supportive. I don't know what I would do without him. He recently got a promotion with work, and he ask me to take a couple of "celebration" pics for me, to capture this happy time.
Oh, and how he makes these little girls fly up high in the air. They love it just as much as he does :)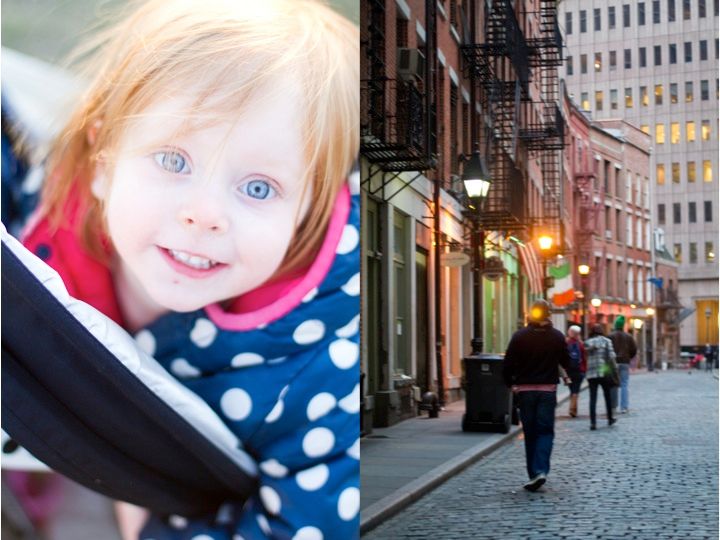 To end this perfect day, we went to our favorite little street in New York - Stone Street. So many memories, good and not so good, were made there, and for some reason it feels a bit like "home" every time we hang out there. Maybe because it actually looks like a street you could find in Europe, but I think it's because of all those memories. If you ever come to visit us in New York, you can be sure that we'll take you there!