Jasmine Star Day 2, take 1. Snap.
Today was just unbelievable. The icing on top of yesterday's yummi yummi cake. It completely reinvented my experience of wedding portrait photography from all angles. From knowing how to
allow my client to feel beautiful
- because, really, everything that is going on on during portraits can be so intimidating, and a little positive reinforcement can go a long way-, to
how deal with light
( the mother of all my nightmares)
....and focus on finding it for portraits
. Lighting is an area where I constantly struggle, over and over in my shoot. Consistently in the past, I would not always "see" the light, and would prioritize pretty backgrounds vs. good light. But
Jasmine
made light as easy as 1,2,3...when I was more going like 1, 8, 42 before :)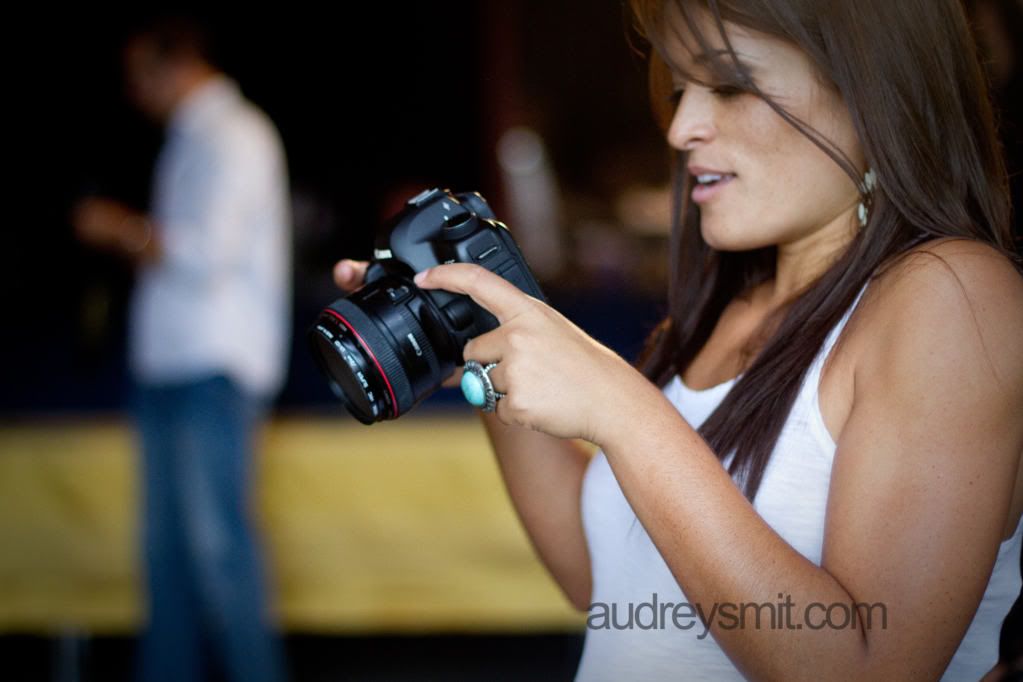 The day was jammed packed like I love it, between prepping, discussions, Q&A....and oh, the part of the day we were all waiting for like little kids - Laura and Billy's first look.
Billy arrived with a big smile on, and
Jasmine
put her ultra professional hat on, . The camera's starting rolling, everybody was talking and laughing, and having a good time, almost forgetting what was just about to happen.
And then the mood completely switches, Billy left to wait for his bride. Laura quietly arrived through the door, and you could have heard crickets in at
the Theo Chocolate factory
- her beauty and presence in the room just made us all speechless. As she approached and hugged Billy, I had the biggest knot in my throat from witnessing such a this special moment: two human being seeing themselves through the perspective of eternal love. And ok, I had more than just a knot. I'd be a liar if I didn't admit that I cried a little. But tears of happiness....and these I never really care to hide.
I know you were probably hoping some of Laura and Billy portraits, but out of respect for Jasmine's work you will have to wait a few more days - at least until Jasmine gets the chance to showcase her beautiful work first. But these will come too, I promise!
This
CreativeLive workshop with Jasmine Star
is rocking my little world. J* is changing my life in a way that she can't even image. I've gonna owe her so much by the end of this that I might as well make myself her slave for life. Seriously - just let me know when I need to start my sentence, J* :)