I have to tell you about the lion jacket. And yes, it had to be its own separate post. It's that special. :)
I usually don't splurge on things for the girls. I usually buy their cloths on sales, only buy toys after thinking for a while whether they need it or not. But when I saw this lion jacket by Little Goodall (check her store on Etsy), I had to get it for Olivia. As in, that was an absolute necessity, something we could not live without. Kinda like chocolate cherries have become one huge necessity for breakfast in our house :D I think you get the pictures.
Troels still makes fun of me for buying that jacket. But I know he loves the lion jacket just as much as I do. Maybe even more than me.
So now we have a little lion running around.
Scaring pigeons with a big roaaaaawwwww - daddy taught her :D
Scaring daddys.
And daddys running away from little lions.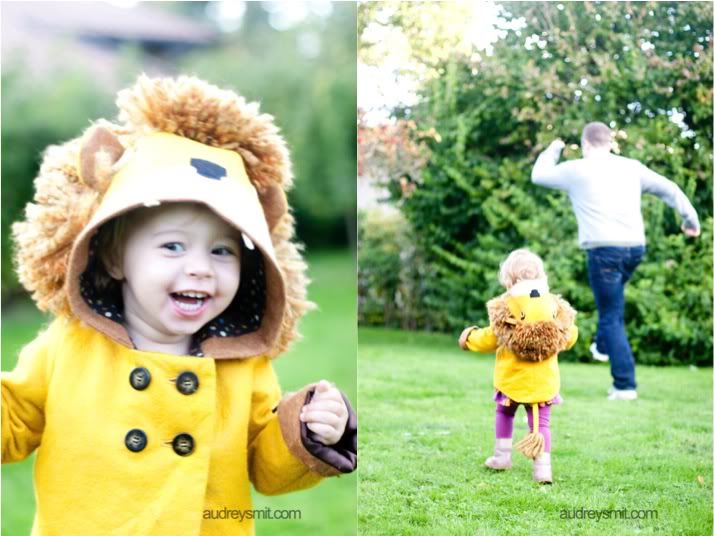 And that alone, my friends, is just priceless :)