Some things work out quite perfectly. Like, walking in front of a doughnut shop and realizing wow, I almost didn't have anything for lunch, my stomach is growling. How perfect! Hehe. Kidding. More likely, I'm talking about having to go back to Denmark to go to the US embassy for your visa, and also get to celebrate the baptism of your niece.
We weren't there for very long, just a week, but thanks to the baptism we got to see everybody. Olivia got to play a lot with Maj-Britt and Mona. She likes to hang out with the big girls :)
And the adults also got a chance to play, lucky them. We played this game called Ego, where you are sked to answer questions (and people guess your answers) about, well, yourself. And nobody cheated of course. Nooooooooooo. it was great fun to be around the table with everybody, the kind of moment that makes me miss being closer to family.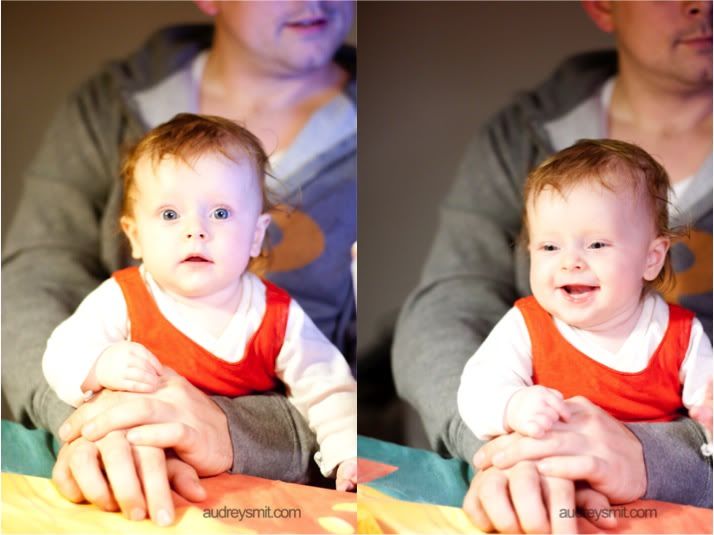 On Sunday was lovely Malia's baptism. More quality time spent with the family. More food in the belly too :)
Congratulations Malia, we were so happy to be able to be there on your special day! Originally, Ditte and I had thought about doing the baptism for both Malia and Madeline together, so they would share that one day. But it was too hard to coordinate, with our visa still pending. Oh well, it would have been fun, but Madeline will get a baptism of her own soon.
And we also got to see our friends, love having playdates with you Clo and Pia :) The weather was, for once, absolutely lovely, with just a hint of fall on some days but mostly big blue skies. If you've ever experienced such a day in Scandinavia, you will know what I am talking about here.