Thought I was done, uh? Hehe. Tricked you :D
It's because this, my friends, was probably my favoritest -yes yes, I said favoritest :D- of all things we did while in Bali. It completely blew my mind.
I had first hear of the Green School in one of the TED talks, this one given by John Hardy - the founder of the school. You can check out
his presentation here
to learn a bit more about the project. In any case. The second I saw the presentation I knew we had to go see the school during our trip to Bali.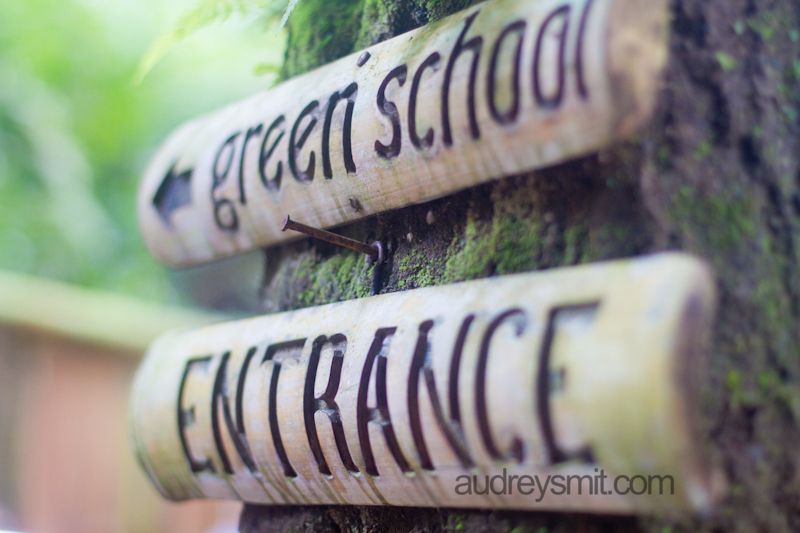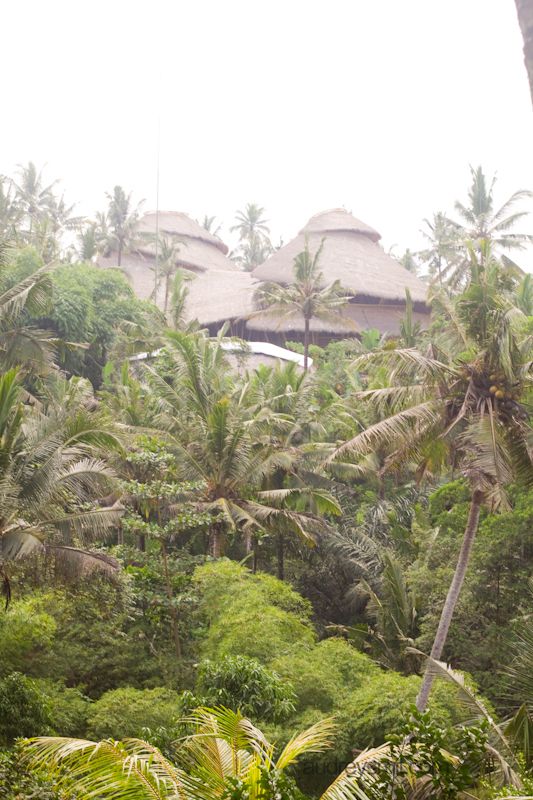 The Green School is located about 15 minutes outside of Ubud, and the minute we stepped on the ground of the school I felt overwhelmed by a feeling of happiness. It was the time of after-school activities. There was a music class playing in the auditorium, kids on the big bamboo swings, the bigger ones were playing basketball......and our favorite of all, a Balinese martial art......in the mud :D You should have seen the smile on all of these kids faces, and hear their laugh.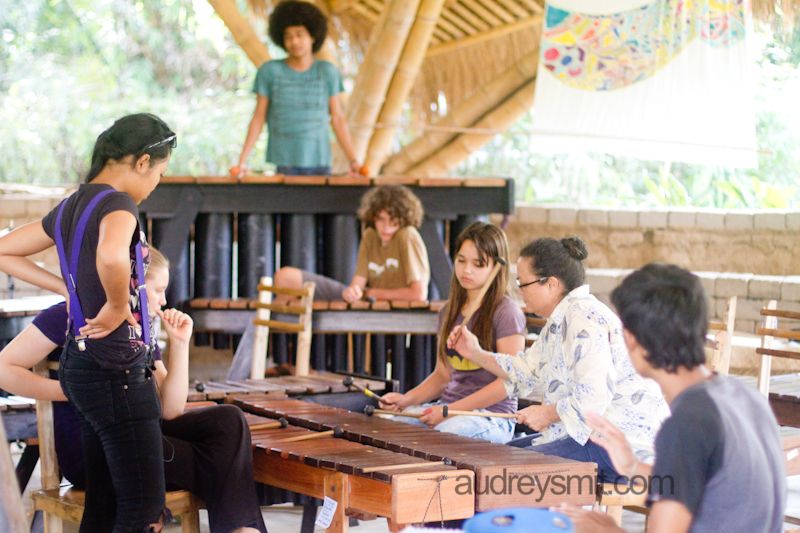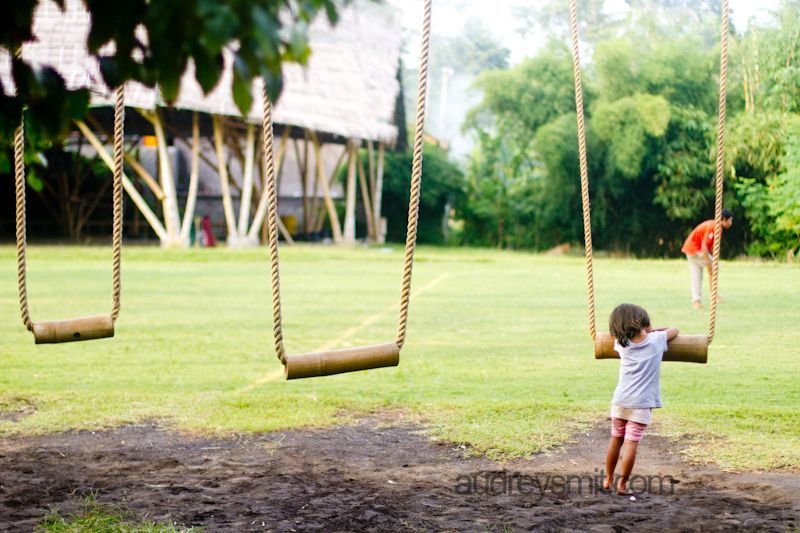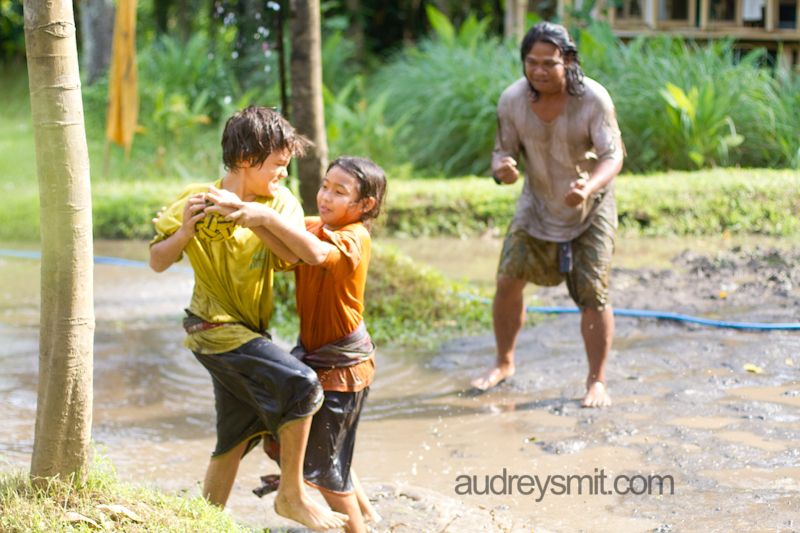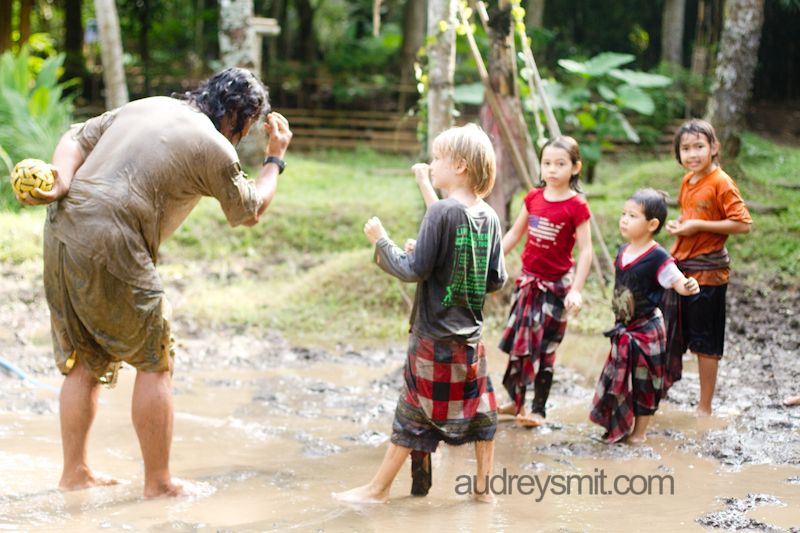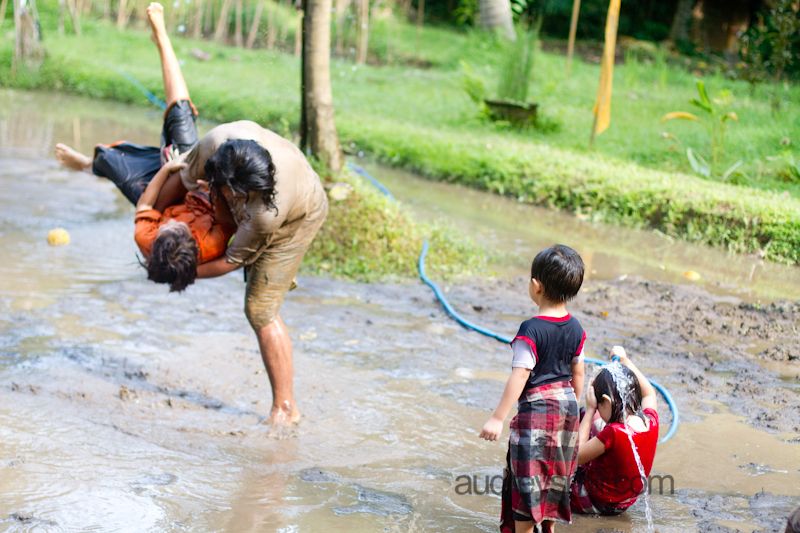 Ben, the director of admissions there, had agreed to give us a little tour of the school, and boy did he deliver!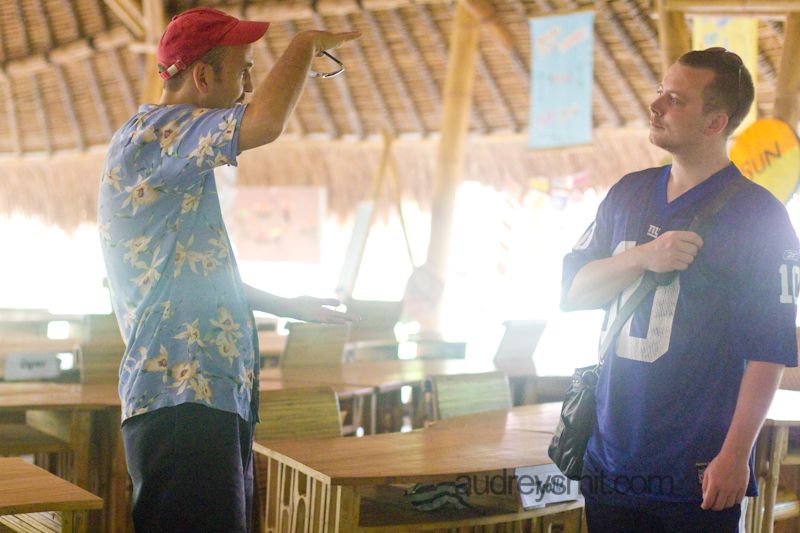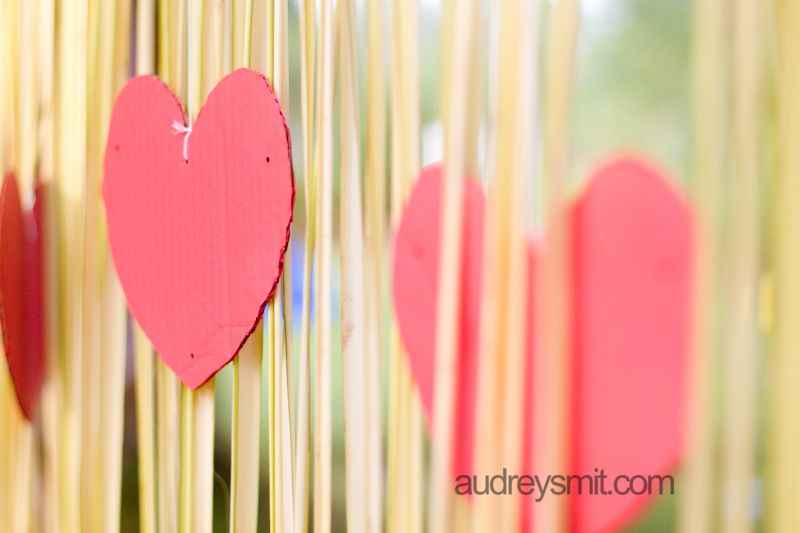 He shared so much of the dream and passion that's behind the Green School projects. He told us about the hits and miss of the projects, about their hopes for the future.....and showed us around the stunning building of the green school. All eco-friendly. All made of bamboo. All breathtaking.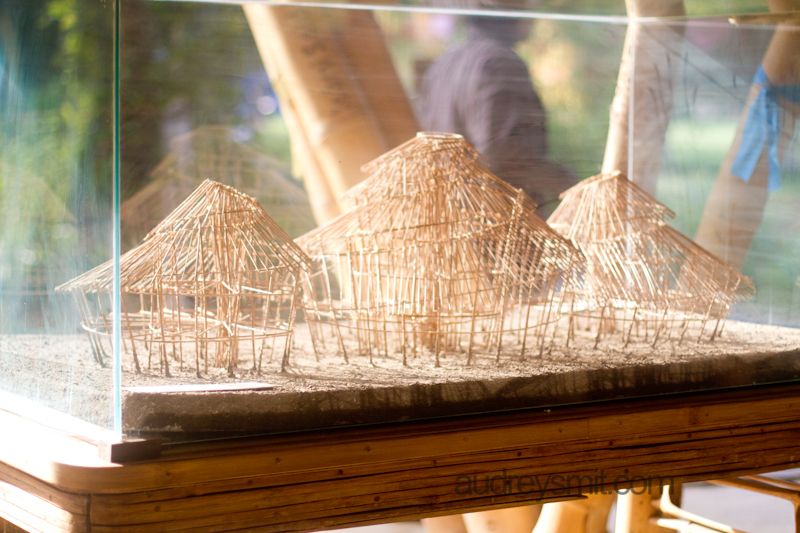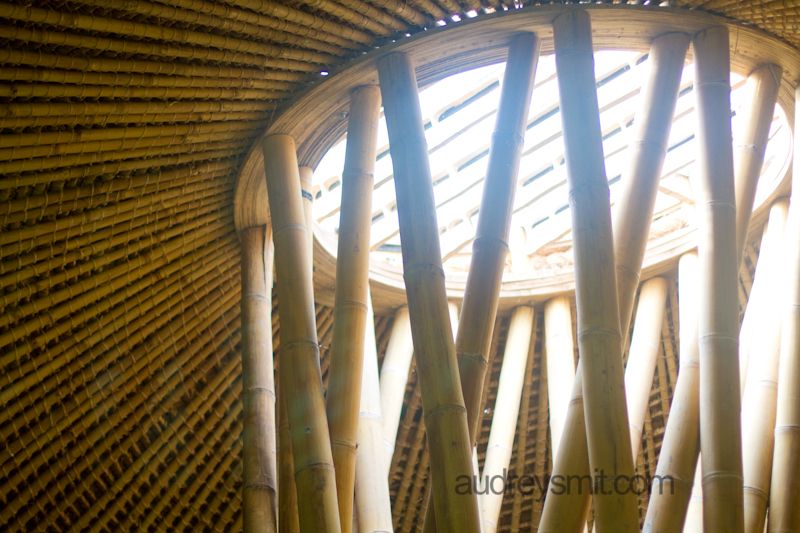 The visit was just extraordinary, and walking away from the Green School I felt completely inspired. Inspired for the future of my children. Even if I know that the chances that they will go to a school like the Green School are so slim. But it's oh-so good, to be able to dream. And to know that sometimes, some people's dreams come true when they work very hard at it.