Last week was a weird mix of life events. A series a very intense life events, both good and bad....and so condensed that in a way it felt like a mini theater play. My mind is still trying to put some order through it.
So I shall tell you the story of what happened last week. Because hopefully it will help me make sense of it all.
The first few days of last week were business as usual, just setting the plot: Two newly-parents who also recently moved to a new country and started on all sorts of new paths. Trying to get used to their new life and readjusting their expectations as they went, their busy minds working too hard on a hundred things that made life start spinning faster and faster.
Troels was preparing to speak at a conference for the first time and overall extremely busy with work. I was trying to prepare to photograph my first wedding while still feeling extremely tired from the previous week and taking care of a fussy Olivia who was teething and just could not sleep well at night. We were all slowly getting a bit edgy, but nothing that a little ice cream outing could not solve in two seconds :) With that, our first real ice cream outing of the summer, so it was extra special.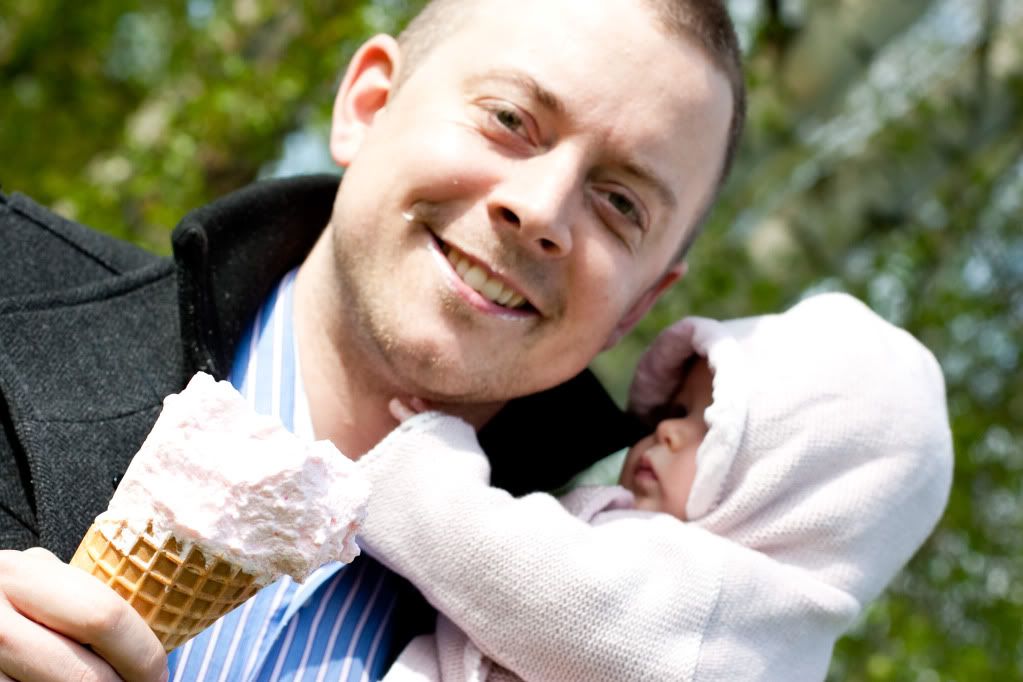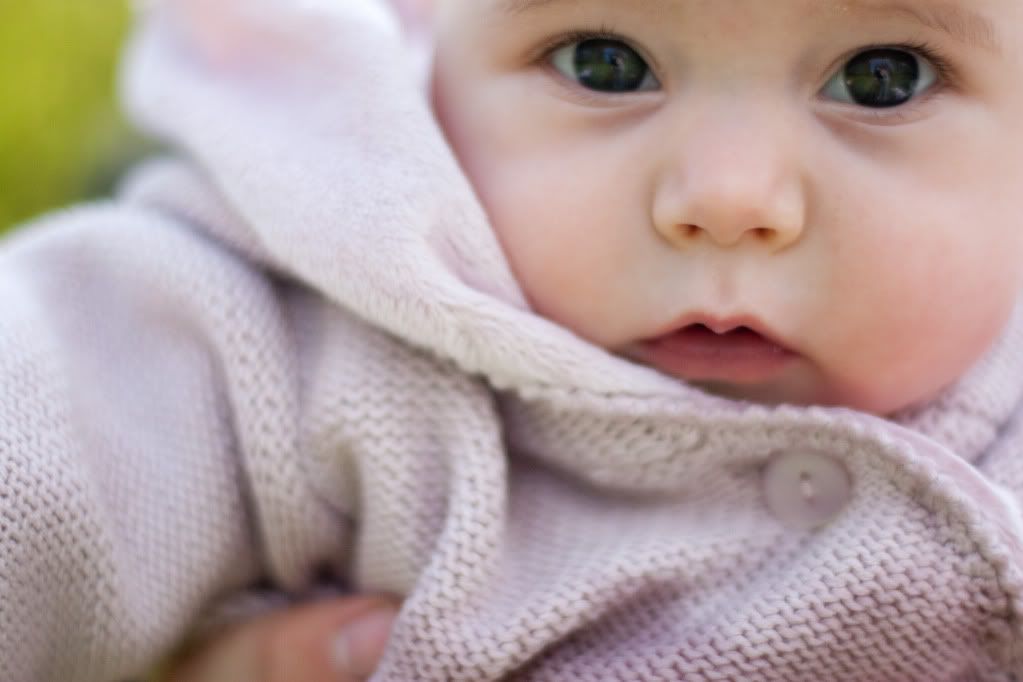 And did I mention Danish people don't joke around with their ice cream? A nice "little" soft ice with tons and tons of cream on top of it. H.E.A.V.E.N. Olivia was eyeing at her dad's ice cream with a "I'll-skip-my-next-ration-of-milk-and-go-for-one-of-these-instead-thank-you-very-much" look on her face. Oh the pleasures of raising this little girl.
Spectators applaud. Everything at this point seems to be solving itself out in our play. Life is good.
And then came Wednesday night, and with that the climax of our play of a week.
That night, Olivia had been crying for over and hour going to bed, and I was still exhausted from the night before because she had been waking up all the time also. So I decided, for once, to be a good girl and go to bed early.
Then I wake up. Look around me. I am about to get in an ambulance and can hear myself breathing in an oxygen mask. And then the words from the paramedic I still can't get out of my head: "Don't worry Audrey, you are ok. You had a seizure. We are on our way to the hospital".
I loose consciousness again.

I wake up, we are at the hospital. Everything feels blurry. My tongue feels numb because I bit it so hard during the seizure. My body feels more tired than if I had ran a marathon, I can't move a muscle. It is 1 am by then.

Troels had to tell me what happened exactly because of course I can't remember a thing. He had just come to bed with me that night, and all of a sudden I started shaking, my teeth sealed so tight, not breathing, bitting my tongue. Foam coming out of my mouth. Poor Troels who tried all of the CPR tricks that he knew on me while the ambulance was on its way.

Now at the hospital, my consciousness is slowly coming back. And with it the fear of finding out why I went into a seizure. It is already late at night, so I have some blood work done before we are given a room where Troels, Olivia and I can sleep.
But I can't sleep.
I cry. And I cry, worried about what I might find out the day after. I don't want the next day to come. The doctors hardly talked to me that night, so of course in the dark of the hospital room I assume the worst, thinking that I might have a brain tumor. And I look at the little girl sleeping so gently in the hospital crib. And I cry. Because tomorrow might be different, and all of the things that I took for granted....might be all changed forever.

I finally fall asleep late in the night. And as it often does when I am worried, the sun finally rises and takes with him some of the fears that built up during the shadows of the night. The doctors come in, and this time they reassure me, ell me that these sort of seizure can also happen for unknown reason, just a chemical imbalance, once in a person's life. But that they are going to do some test of course since there could be a reason.
Blood test comes back all good. The oh-so-feared CT scan of my brain also comes back all good. The tree of fear sheds it leaves little by little, and the smile comes back on my face. Especially when I look at this little girls playing on my hospital bed.
We leave the hospital, knowing that we still have to see a neurologist for more tests to try and determine what could have cause the seizure. And until then I am not allowed to drive. But I don't care, because I feel more than happy with my glass half full the way it is that day. On the car ride home I look out the window, and the sky looks bluer, the grass greener.
We come back home, and all the way to the bedroom I see a trail of footprint that paramedics left from the night before going in our bedroom. These footprints are still on our floor as I am writing this. They make my house look dirty, but I needed them there for a few days. A reminder of what happened. I think it is because they make me think about how lucky I was in all what happened. That I wasn't driving when the seizure happened, or even just up holding Tinymus. It could have been so much worse. So these footprints, they remind me of my luck. They make me happy, in a weird twisted way. But I guess they still make my house look dirty, so I'll clean them tomorrow :)
All I needed to do now is rest. Rest. A lot of it. And celebrate life too. For all of its beauty and even for its sometimes half-fullness, even when we are tired and stressed for whatever reason. Because we never know what is going to happen tomorrow.
My little rock star.

And what better to celebrate life than to see your brother-in-law and his beautiful Ditte promising to love each other for the rest of their life? Because of play of a week would not have been complete without a (very) happy ending that weekend.