This weekend totally had "bring-on-the-chick-power" theme to it. Girls Unite. High Heels forever. Pink rocks all the way kinda weekend.
And it felt amazing, completely what I needed given that Teglvaerksvej 15 has been my main party place since Olivia's birth. Not that I don't like hanging out in Nivaa you know :)
So Saturday we celebrated Ditte's last few days as a "free" woman and had her bachelorette party-day extravaganza.
Seven wild woman together, that's just bound to mean trouble. Be worried. Be very worried! It started very nice and good-girls like.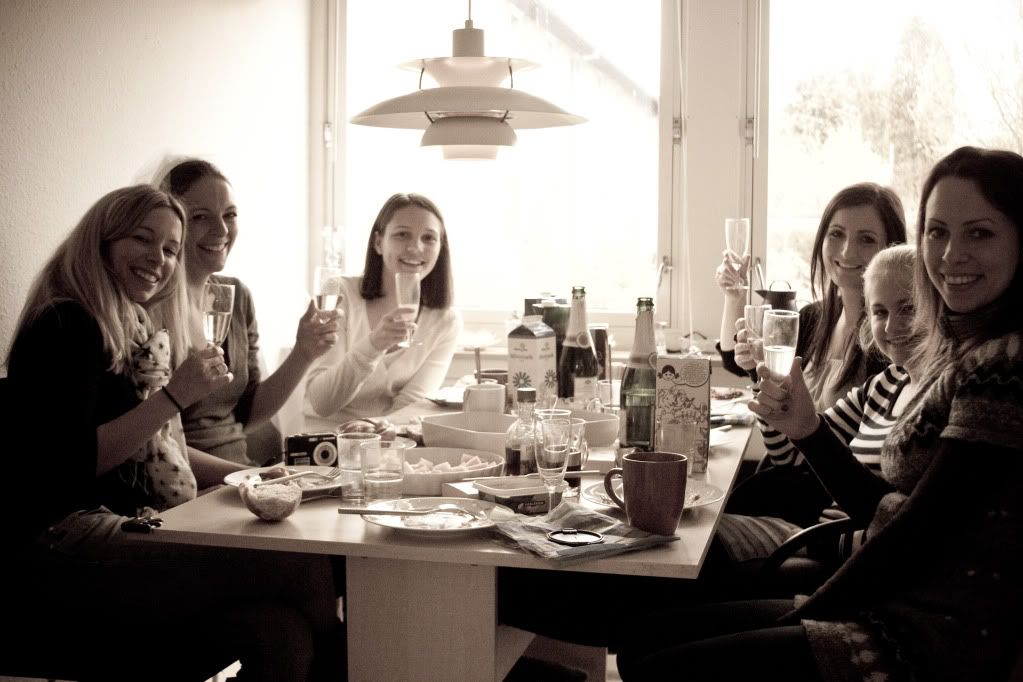 Cosy brunch at Ditte's home, yummi food, nice champagne.....and before you know it, it was completely out of control, and here we were, racing on toilets. Yep, you heard me. Racing on a toilet, litteraly. When I woke up that day, I did not think I would trying to beat with my sister-in-law-to-be on a potty. Heck.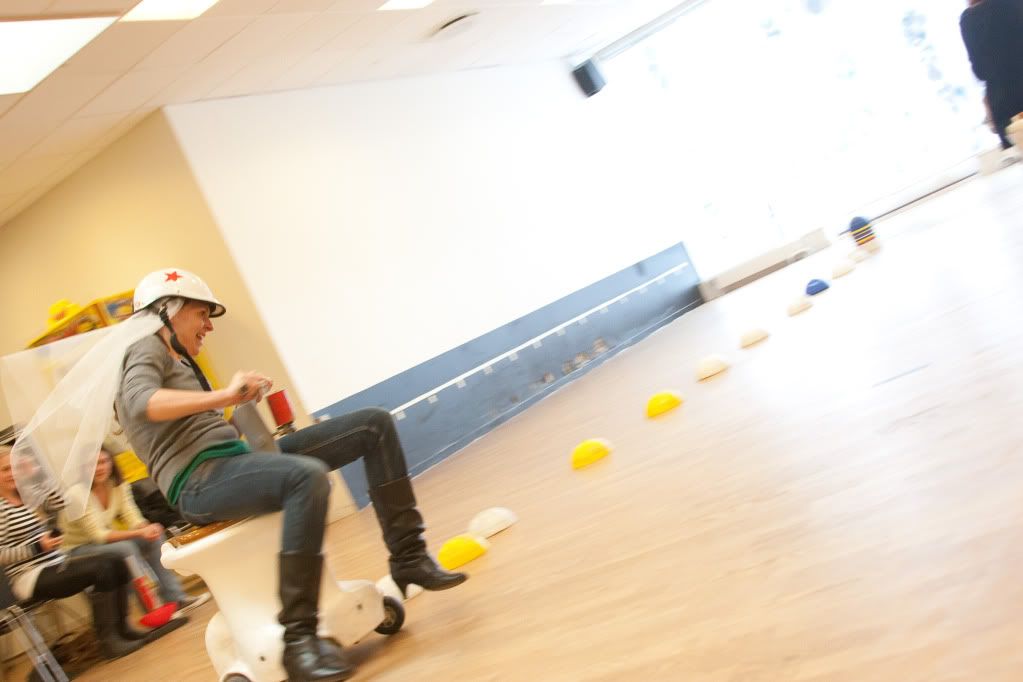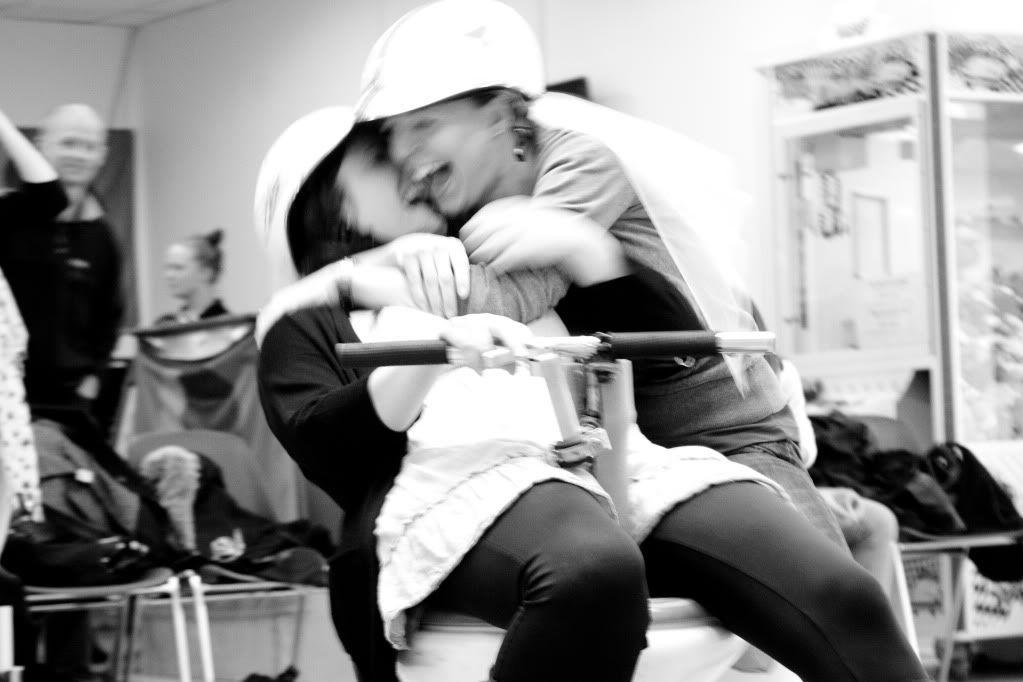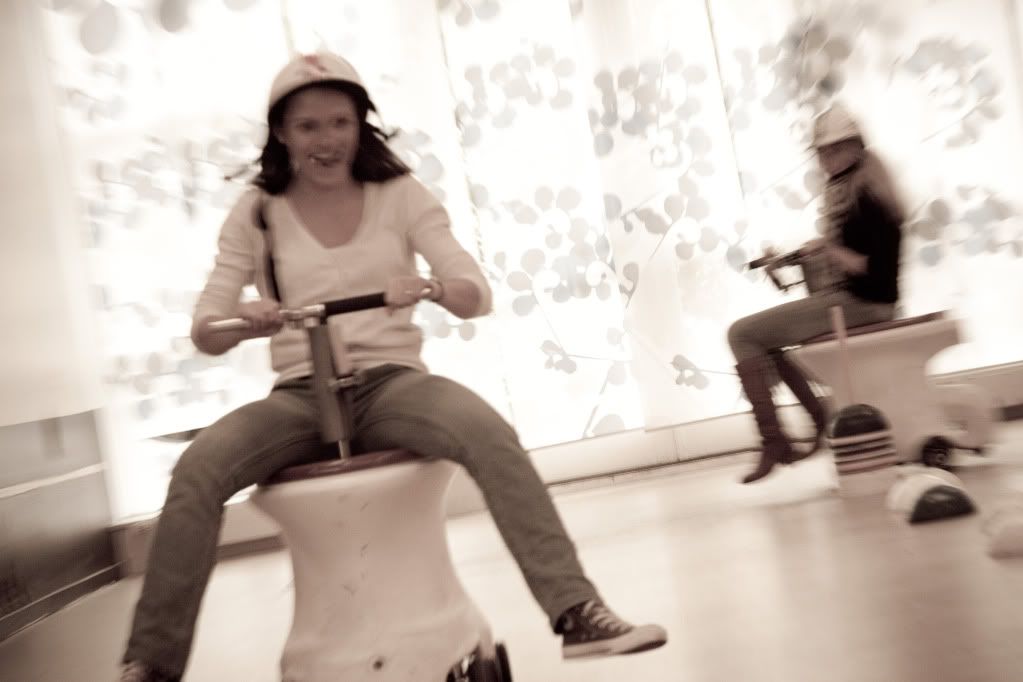 But you would have seen us on these toilet-moped, screaming and cheering, and crashing into each other, and acting like these races where a Formula 1 Grand Prize. We were all confident that we were born to win these races - and we did whatever we had to do to win with our toilets...even if that means playing dirty. Toilet. Dirty. ha funny, get it? We were the remake of MEAN GIRLS, toilet version. How badass.
uhm uhm. Can't say that the girls were that confident when came the time to ride horses though. THAT was a different story. Wanna stick to riding toilets, ladies? The fear didn't last though thankfully, and we had the most beautiful ride around the park in Lyngby - which is, by the way, one of the most beautiful parks I have ever seen I have to say. The ride ended with everybody completely shivering from being so cold though. You would think that riding a horse for an hour in May without gloves should be no big deal - that one fails in Denmark!
So we hurried home for some much needed "hygge" time at home with the girls. And I have to admit, I don't know what part of the day was Ditte's favorite, but I know that was the highly of the day for me. There is just nothing like Mexican food, loud music, make-up sharing, high-heels skipping and giggly chat to bring a huge smile on my face.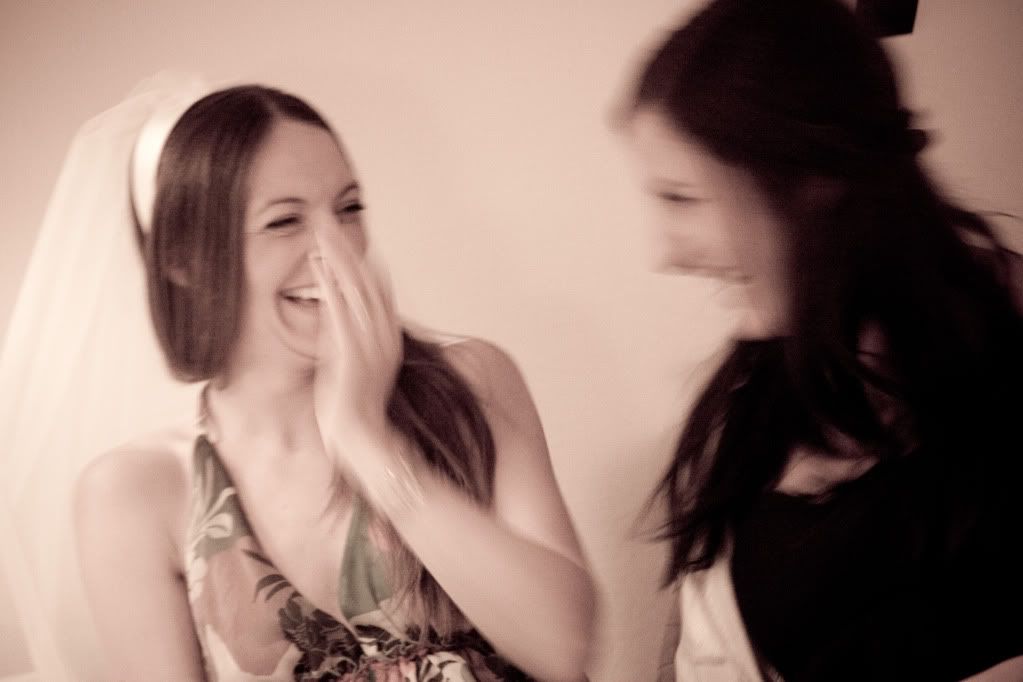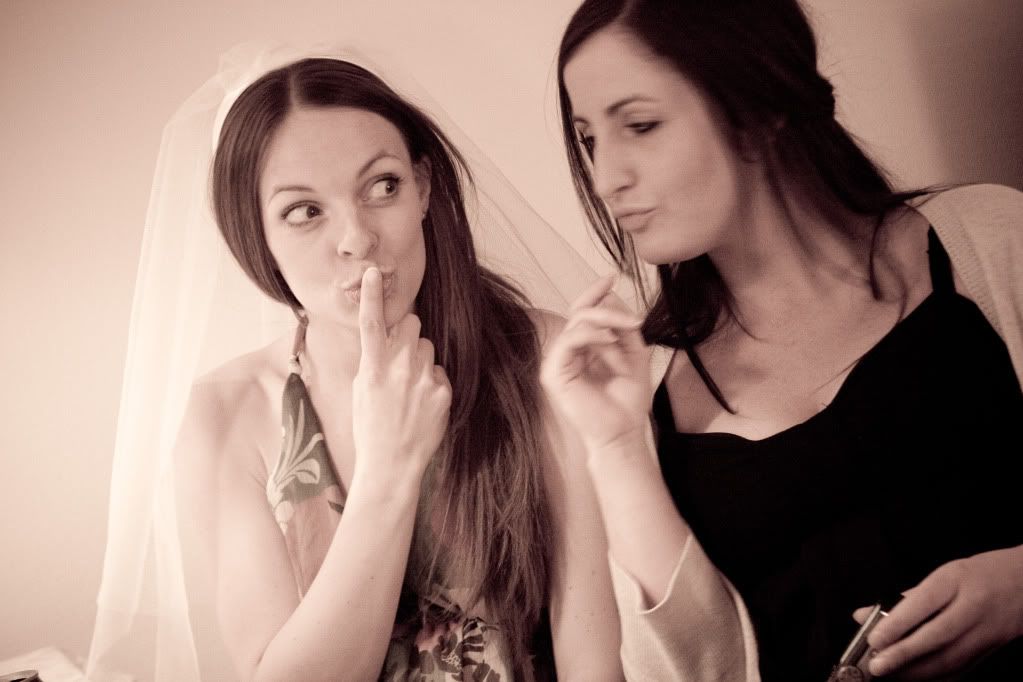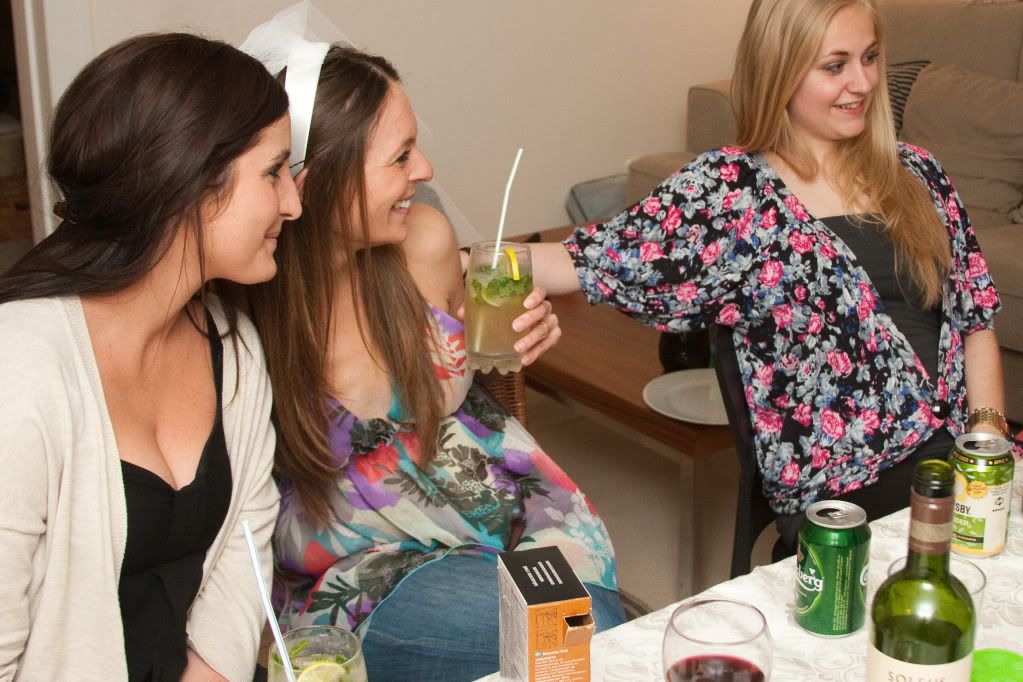 Ohhh it was good. As good as pyjama parties when you are ten, but better - because when you are old, guess what, you can top it all off with mojitos. And really, you can't beat that. No you can't.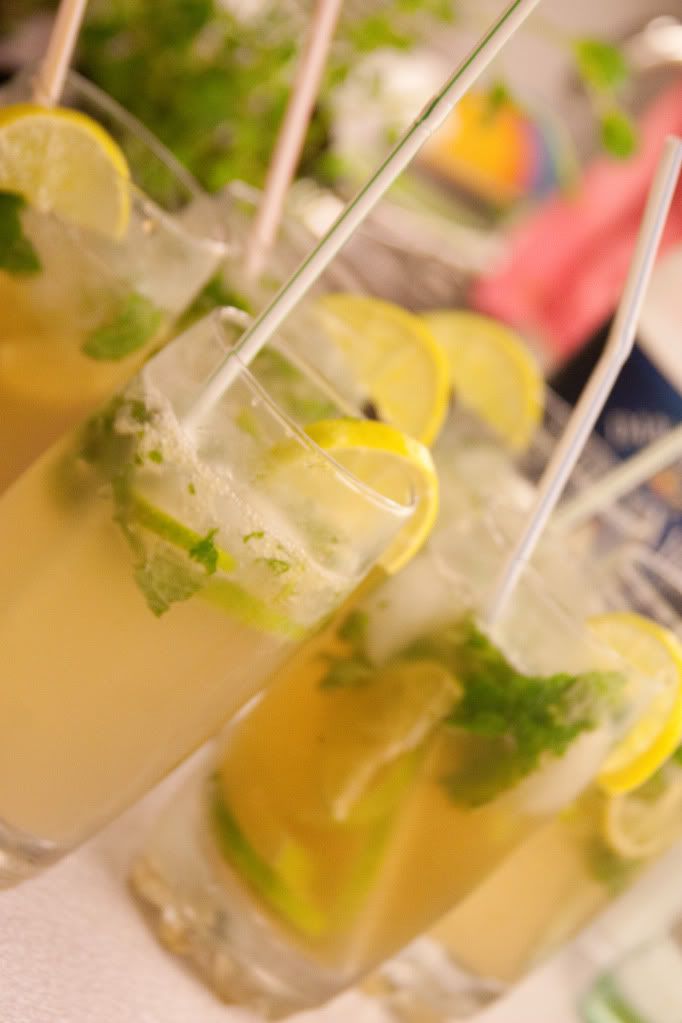 Getting ready to go out with girls, I had not done that in years - and the excitement of meeting up with the boys like the old days when we were dating.
Hedi's Bier Garden is where we spent the rest of the our evening. It is where Asbjorn and Ditte first met, and that's where we ended the night, boys and girls together to finish the day "en beaute"! It was special to them, and I have to say, the Bier Garden totally rocked last night for me too. We were singing and shouting and dancing - and for some of us, also serving bier in Bavarian outfits also.....and danced the waltz:D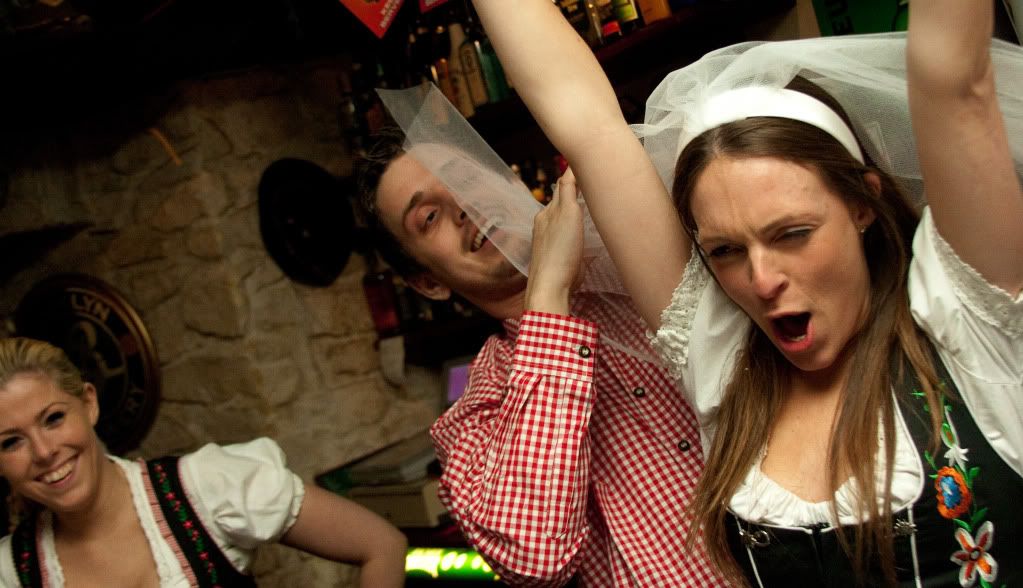 Haaaaa Ditte - can you get married again, let's say next year? So we can have another Bachelorette party? Come on!
And then, there is the other girl girl girl part of the weekend:
my first mother's day with my little Olive
. My tiny tinymus, ma ptite puce. And I just can't yet express how special that feels to be the mamma of the sweetest of little girls. I still myself can't grasp it all most of the time. All I know is that this morning when I woke up, the first thing that I wanted is to go pick you up. You and you big morning smiles, you just steal my heart every time.
Je t'aime ma ptite puce.