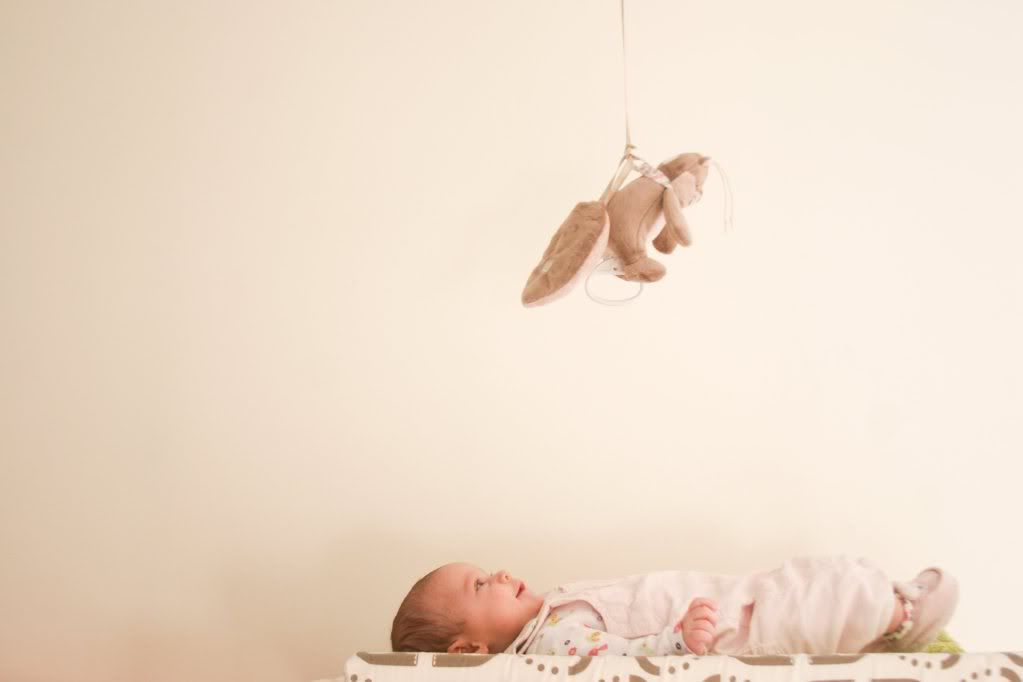 No baby is either, for that matter.
The past few days have been a fabulous reminder of what really matters. And that, no matter how much money we might have or how successful we might be in our professional life, there are just some things that are irreplaceable.
Old friends
. You know, those people who always feel right when they are around you, regardless of how long it's been since you last saw them?
The Michounettes and their Michou-boys flew in from all parts of the world - ok.....I might be exagerating a bit, the UK and France only :) It was three days of pure joy and laughter, remembering old memories and creating new ones. I savored every minute, realizing how lucky I am right now to leave much closer to some of my best friends, lucky that I had all of them with me to celebrate my birthday on Sunday...it had not happened in years.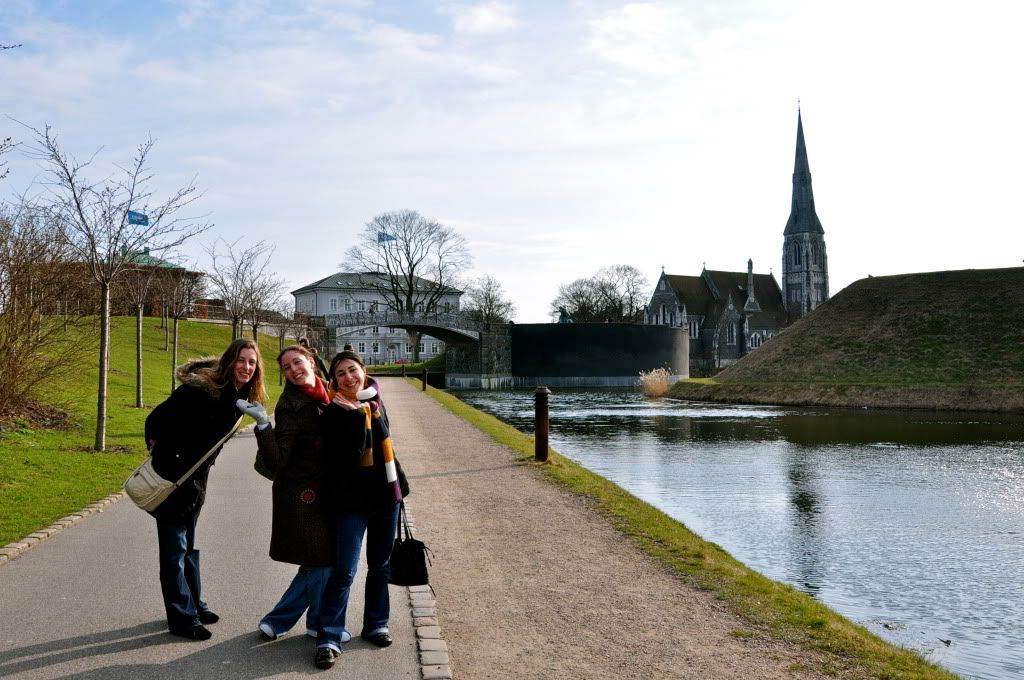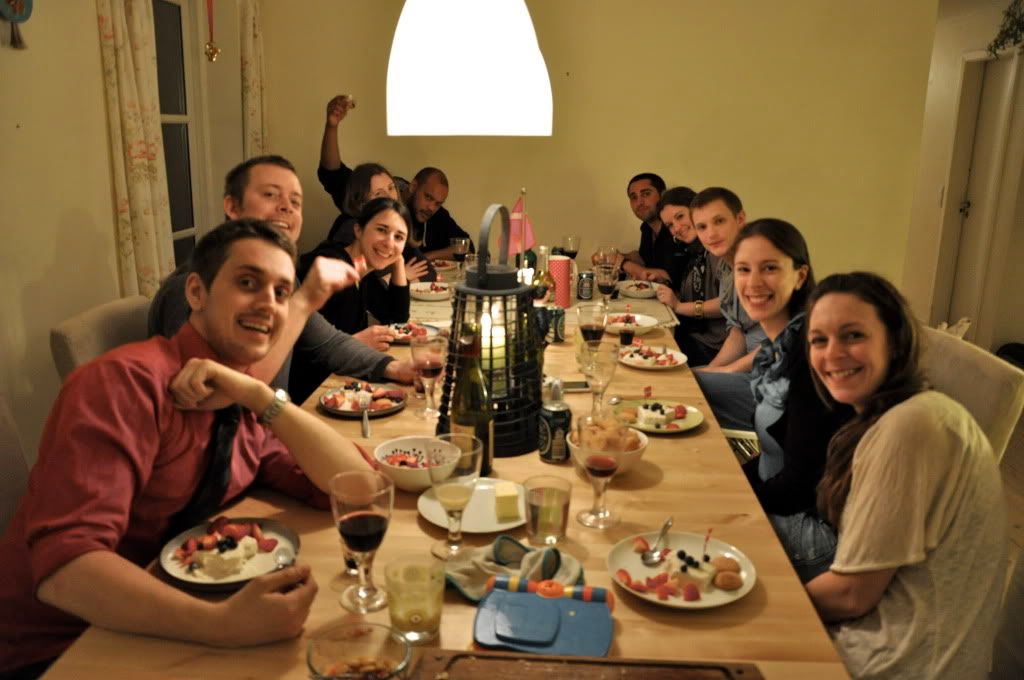 So here. To old friends. Because they make my world go 'round and 'round and 'round.
New friends.
You can't make old friends without meeting them first. Our little Tinymus is getting her first taste of this :)
First this weekend our mini-Michounette met our little Michou. She starred at him wondering if he was one of her toys or an actual very small person that could start talking and tickling her at anytime. And on Tuesday she met her new friend the Castor, who came in singing and dancing in a box sent from France. Merci Mamie pour le joli Castor!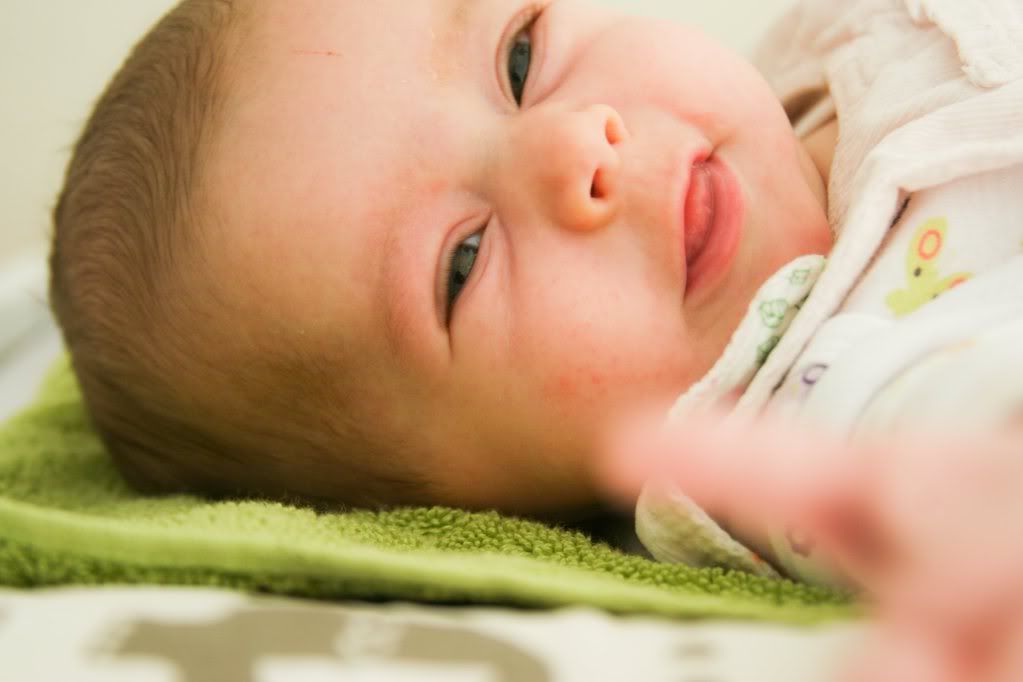 Family.
They say you choose your friends, but you can't choose your family. So how did I luck out with so many fantastic families? I mean, I am talking France, Denmark....and all of the adopted families in the US that picked me up along the way. That's A LOT of pretty awesome families, people :)
Friday was Hanne's birthday. She was kind enough to invite all of my visiting friends for the celebration at her house: a feast of pure-deliciousness-goodness hot chocolate (NEED to get the recipe!), and yummi homemade cakes, viking games and walk in the forest under the bluest of skies. Enjoying the little things, as
Kelle
would put it.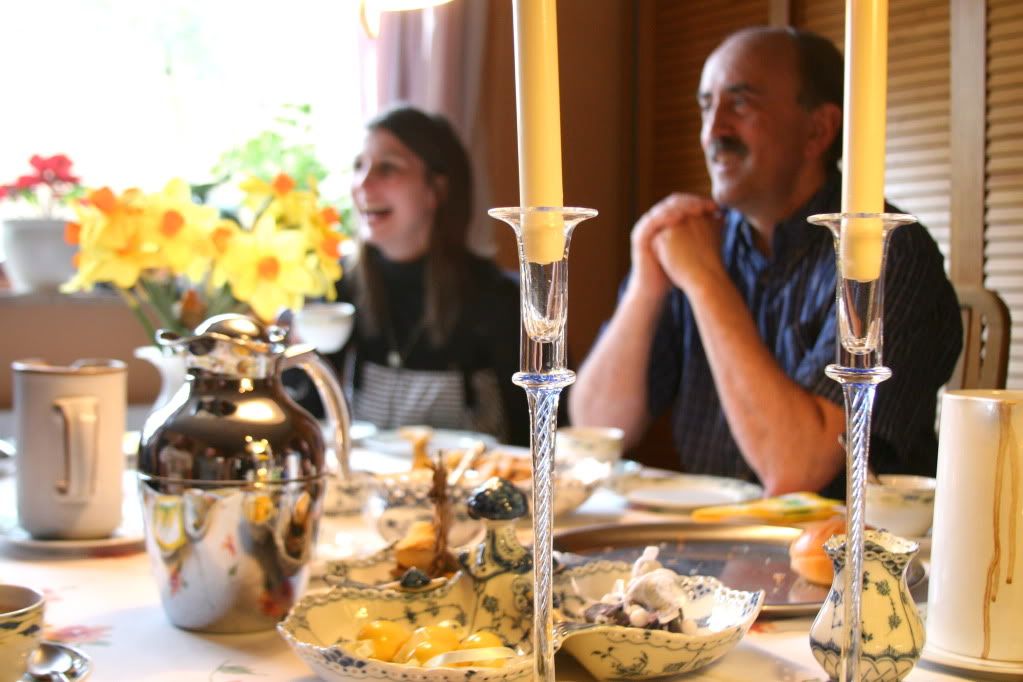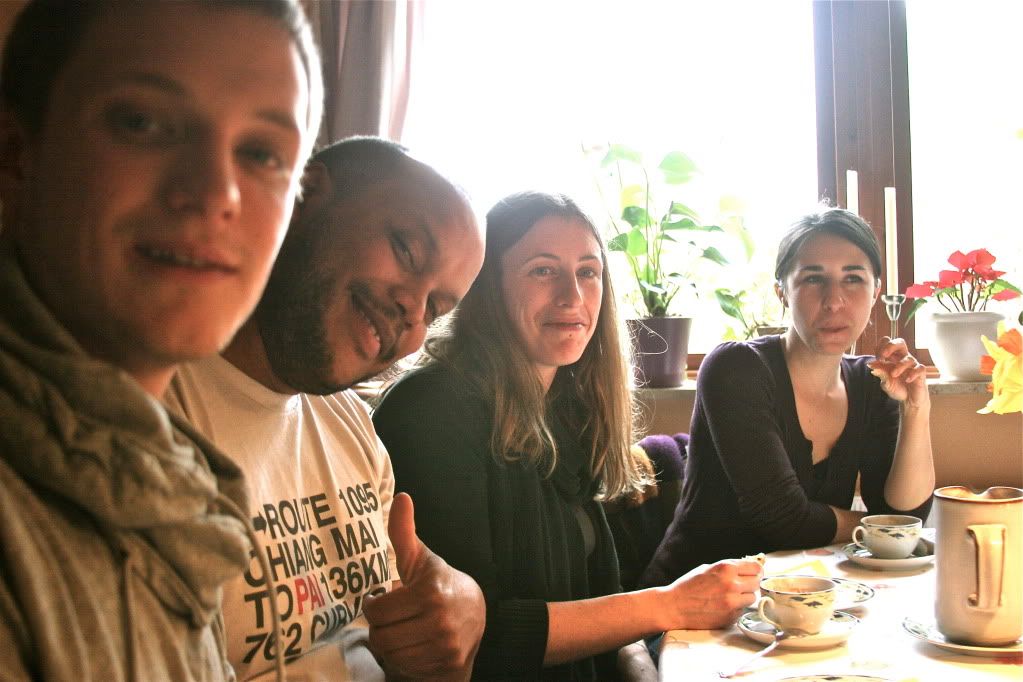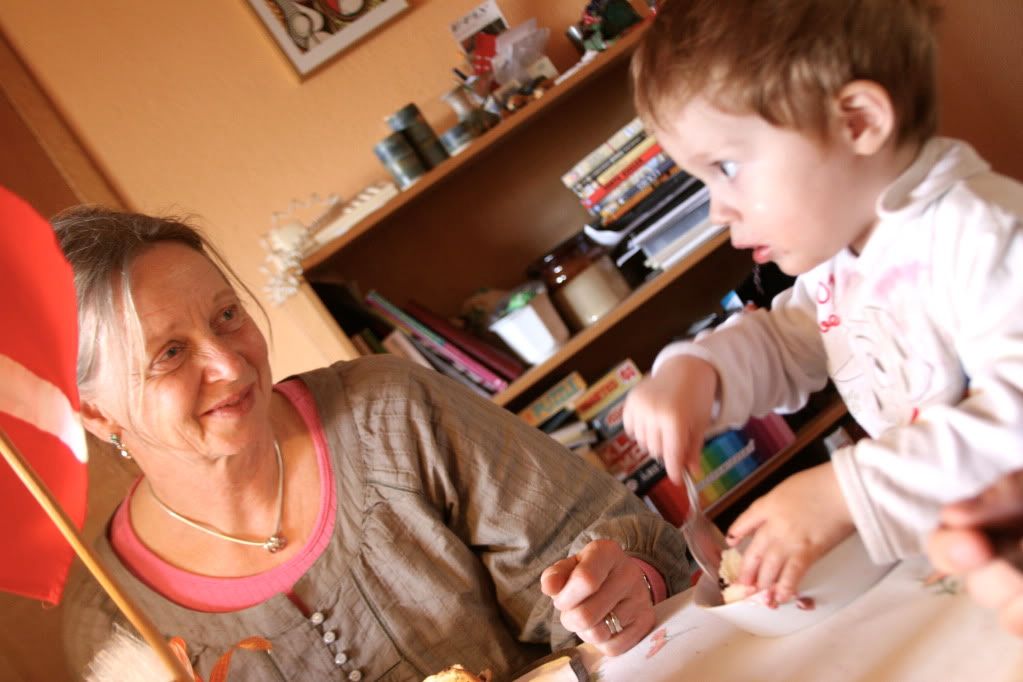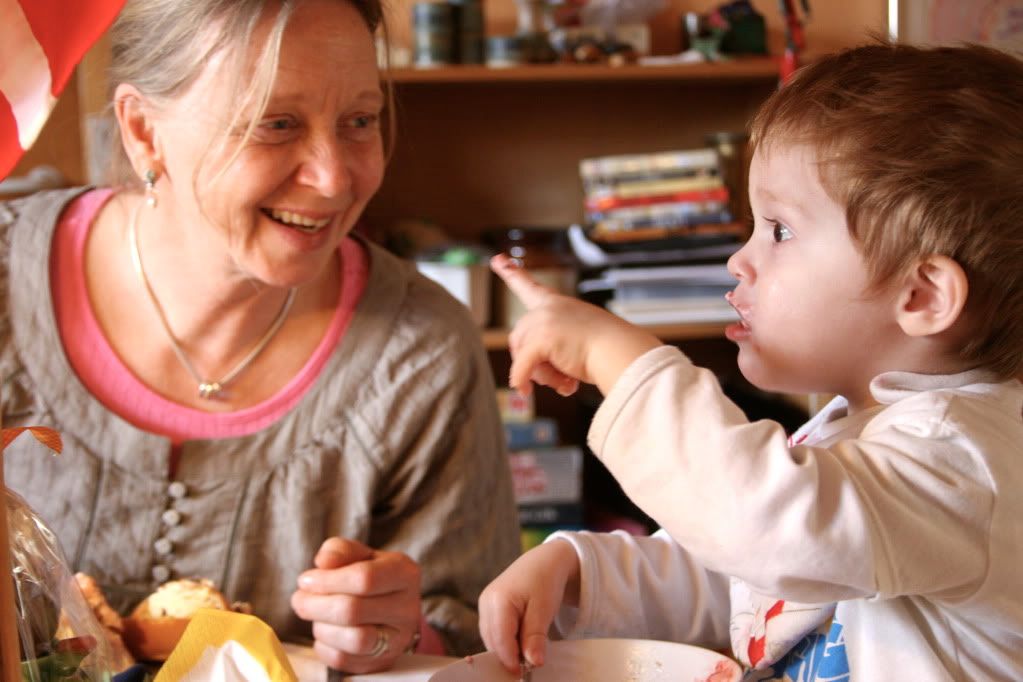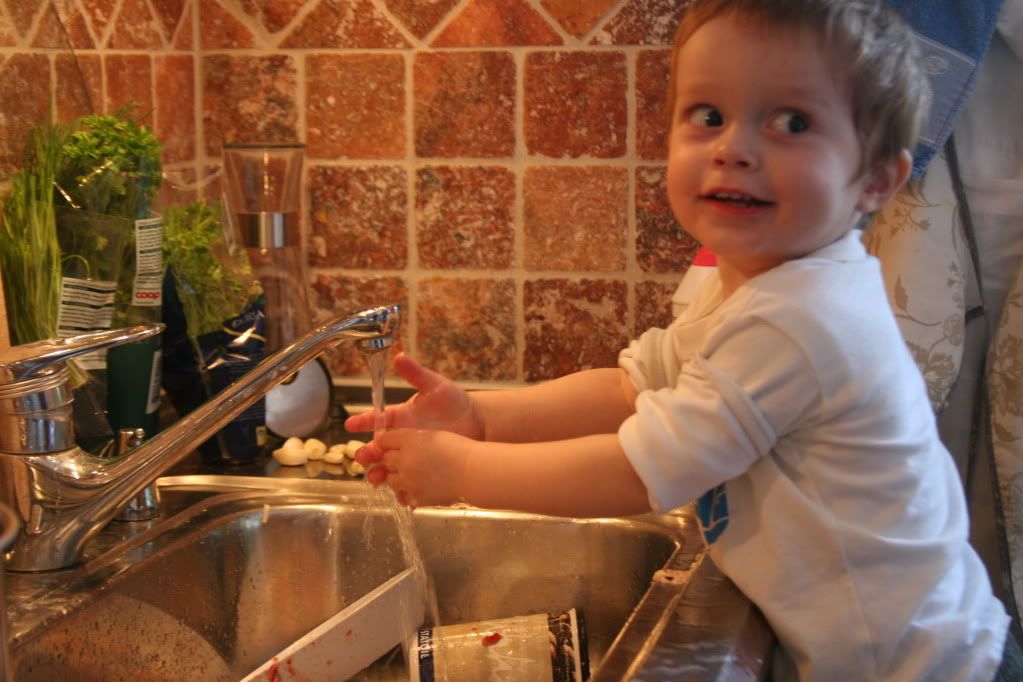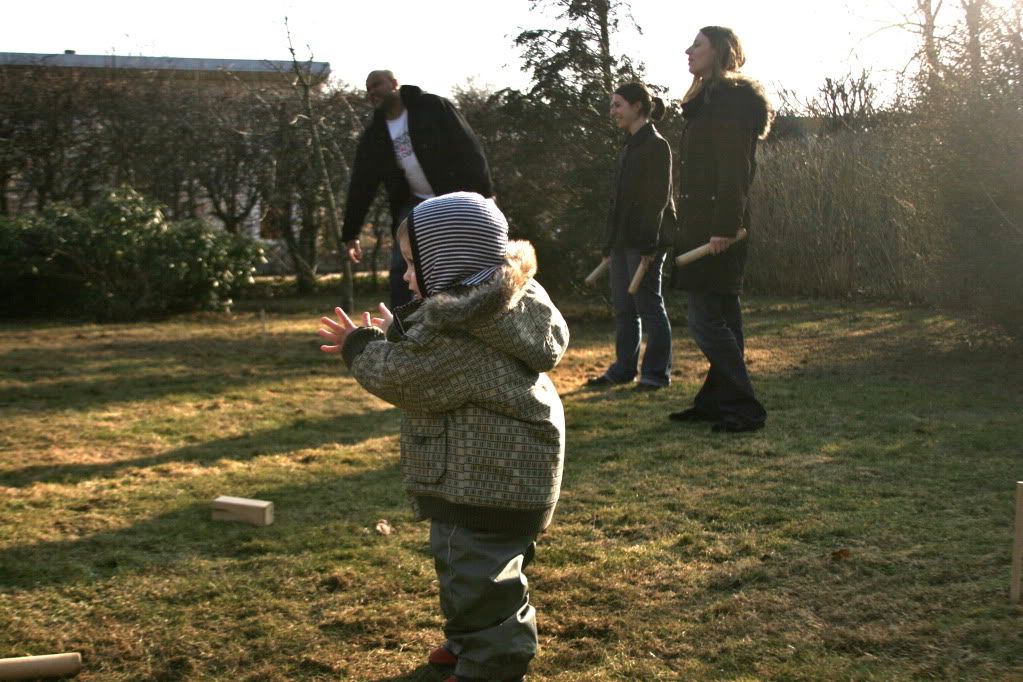 All of this in a mix of languages and cultures and people just like I love. Having both family and friends there felt so special to me, the same sort of feeling I had at my wedding last when all the people I loved where gathered at my parents' house. Pure bliss.
And then there is these guys.
They are more than my family...they are my heart. I could just not imagine my life without them. Thanks for the wonderful birthday on Sunday:
My love- for the oh-so-wonderful presents (can't wait to go riding!) and your always-delicious breakfast on Sunday morning. Don't get me too used to them or I am going to expect them at every single birthday!
Tinymus - Thanks for letting Mamma sleep until 8am you are a rockstar :)