Once upon a time, traveling abroad was a big deal. Long travels by boat or train. Straining farewells between husband and wife, the woman waving her soaked lacy handkerchief at the boat that was taking her husband away from her for god knows how long.
Last week I felt like that woman - without the lacy handkerchief, I am not that classy :D The erupting volcano in Iceland took us a few centuries back, leaving Troels stuck in London and us little girls in Nivaa longing to have daddy back home.

Note to self = avoid living near a volcano.
Thankfully, we weren't *completely* back in time, Skype helped make this unexpected adventure a little easier on us. Actually, rather pleasantly, it reminded me of the first few months when Troels and I were dating long distance - having "coffee dates" via the internet, sharing moments of talking and laughing together... and often, not saying anything. Just listening to each other, just enjoying each other's company - reading a book and knowing that the other one was just "there" if we wanted to talk. Bliss.
So wile daddy was stuck in L-town, Tinymus and I hung out in Nivaa.
Among other things, we made bubbles....A LOT of bubbles.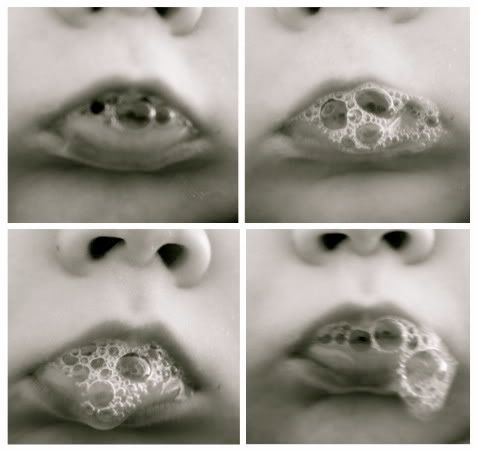 Tinymus also spent an incredible amount of time trying to charm me. Little cutiepie she is.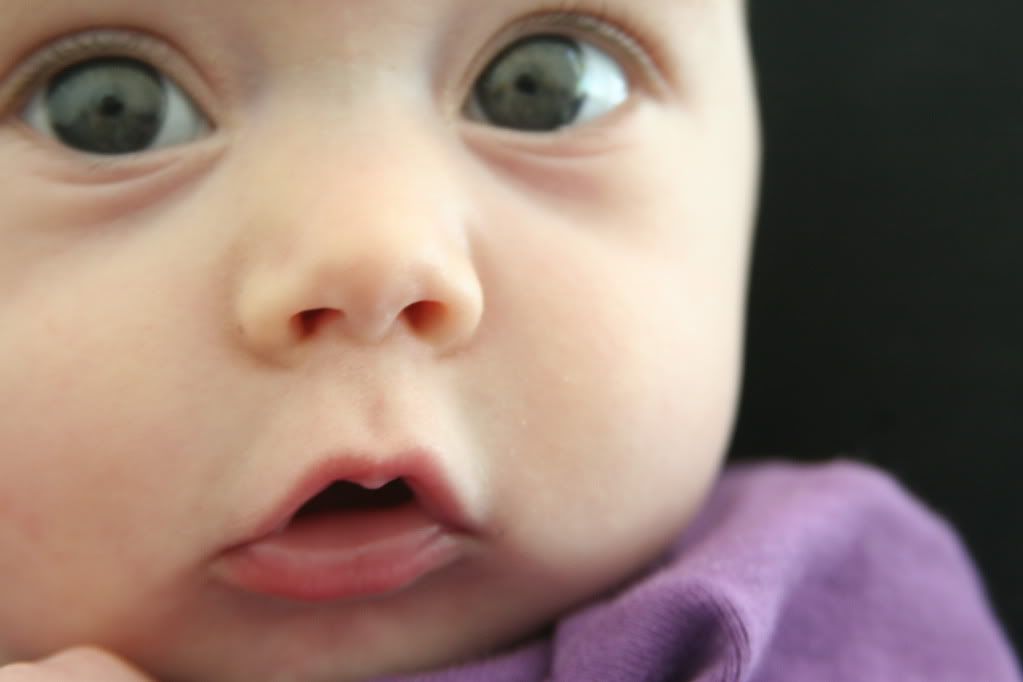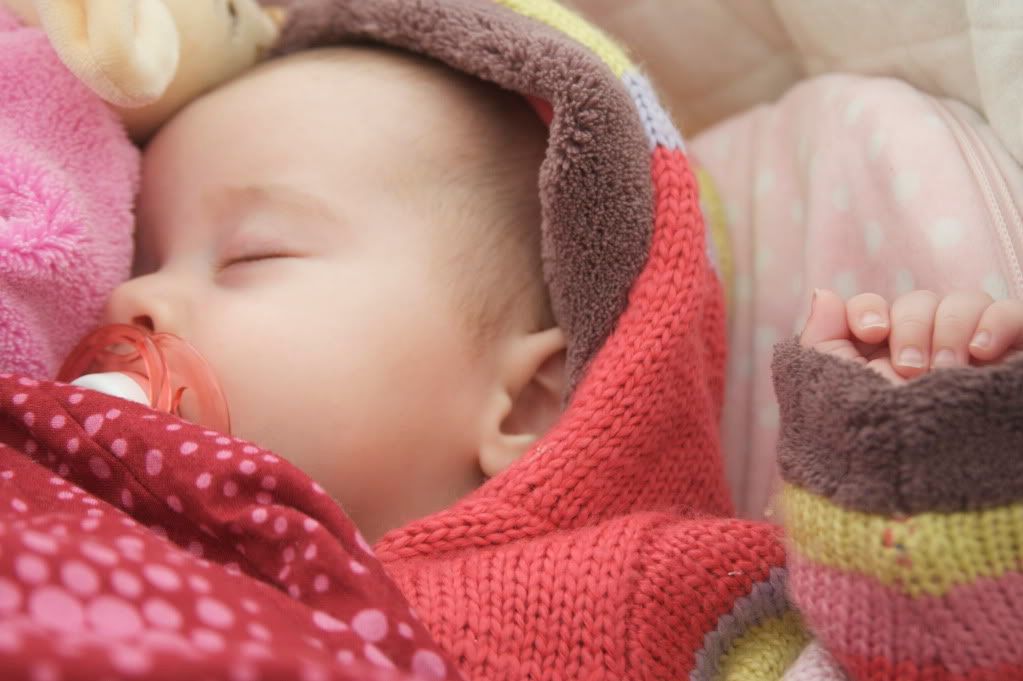 During the spring showers when I couldn't be out fixing our mess of a garden, I stay inside cozied up in a blanket and made a few more baby presents - because guess what, it seems like everybody is having babies around us and I am just loving this. More and more friends for Tinymus! The below is for Anders and Kath's little girl. Should keep her warm this winter.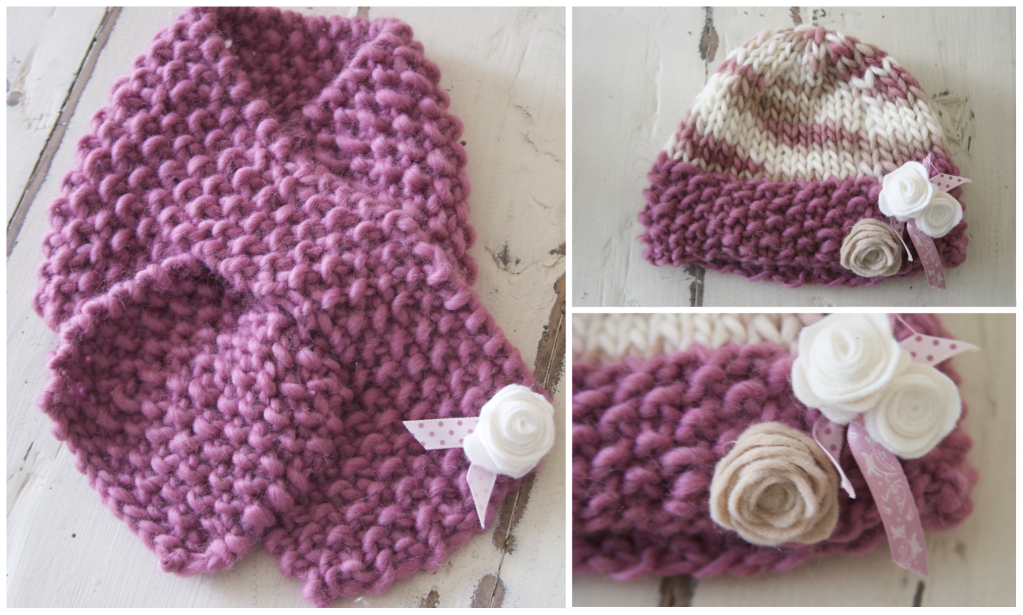 And....I am ashamed to admit to it....but that week I had dessert for breakfast a couple of times. Not that having cake with my morning tea made me forget that Troels was missing in the house....but as close as I could get to it for a few seconds :) Gotta love that extreme sugar high at 7 am!
We're also lucky to have many thankful friends and family members who called and came to check on us, invited us over for some food or just to hang out - "hygge", a Danish favorite. It was such a nice feeling to feel this network of people around me!
Heidi and Isabella "hygging"
But making bubbles and coffee dates on Skype got old pretty fast, let's admit it. So with we *strategized* (all our friends know that we L.O.V.E *strategizing*) for the "Getting-Troels-back-to-his-Kroellemus-and-Tinymus" Mission. After many failed attempts, it resulted in Troels having to take five different trains and a ferry boat, and among other things hang out with druggies in the Koln train station and sleeping with suitcasse and bike on the train to Hamburg. Fun. I don't think he will complain about having to be in "monkey class: in a plane ever again after this journey :)
But oh - being reunited.
Most. Wonderful. Thing. Ever.