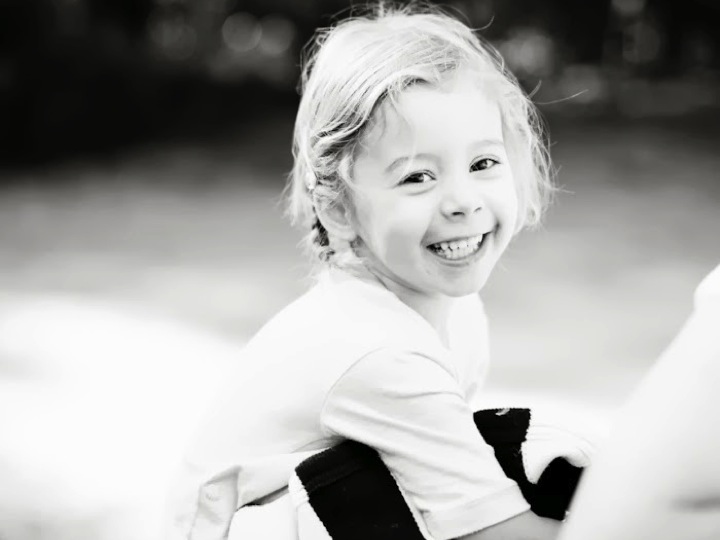 My sweet little Olivia,
Almost
a year since I last put down in words
how amazing it is to have you as my little girl. How in the world did I get so lucky? I like to pretend that I am writing this letter to you, my little love, but really, I am writing it for myself because you are growing ever so fast and I don't want to forget a thing. So, here are the 10 things that I love so so much about you right now, Olivia:
1. The way to draw and paint the world.
You get lost into the things you make, and the more you grow up the more I see myself in you. Your imagination is as big as the sky! Quite frankly, I often get lost just watching you draw and paint. You're every bit of the creative girl - having paint on your fingers is probably the best thing that can happen to you any day of the week :) The other on our way to gym class I said "
Oh sorry we forgot to wash the paint on your hands, should we do it when we get there?
" and you replied with a big smile on your face "
No, I like my hands like this
". :)
2. How thirsty you are for stories
- whether we make them up or read them to you. Every morning on our way to school, you'll ask me: "Mama, can you tell me the story of..." And I happily tell these stories to you, over and over again.
3. Your tiny tiny braids.
Your hair's been growing so slowly (I've only cut it twice 3 times in your whole life), but you like to pretend you are a princess from Frozen wearing some of those gorgeous scandinavian braids -so we braid your hair, pretty much every day. It's probably my favorite part of getting you ready in the morning :)
4. How much you love the water.
And I mean, I think you must have been a fish or a dolphin in a previous life ;) Your favorite book right now is
Manfish
, a story about the life of explorer Jacques Cousteau, and you ask me to read it just about every night. 10 times in a row :) You often scream "dyggemaske" (diving mask!) and jump around the house as if you were stepping in the ocean.
5. You are always ever so happy.
EVER. SO. HAPPY. And one thing you'll realize with time little girl, is that it is contagious and rubs off on people - so don't you dare ever loosing that side of you. You always make our bad days so so much better with your smiles and hugs.
6. the way you shake your little bootie when you dance
- guess those ballet classes are paying off after all ;) It is so cute, and you're always trying new move. But be aware, Daddy's watching you though, making sure the bootie shaking doesn't go overboard :)
7. You are the most social child I've ever seen.
You are always looking to make new friends, asking when we'll have play dates, and you sure aren't afraid of talking to people you don't know. Oh, and you love an audience. A few weeks ago we were watching the Olympic Games on TV, and you said: "
When I am big, can I snowboard too?
", directly followed by "
Can people come and watch me?
". Haha, well yes of course.
8. Our little walks together.
Once a week you and I walk alone from your school to Madeline's school, and I cherish that precious time alone with you so so much under the sun, checking out whatever comes our way. The way you look at the world never stops to amaze me!
9. You are just so amazingly sweet.
You prepare "parties" for daddy and me and will "decorate" your whole room for us. You'll stop halfway through your breakfast and say something like "
mama, did you buy this dress for me?
", and when I say yes you reply with sparkly eyes: "
Oh thanks you so much mama cherie!
". If I come pick you up from school and decided to put on a little lipstick, you'll pull me close, put your hands on my cheeks and say: "
mama, I love your lips - you're so pretty!
"
10. Seeing you turning into such wonderful big sister.
You take such good care of Madeline already - whenever she's gone you keep asking for her. You girls play "mama" together, you dance around the living room together, you create new stories with your princesses together. I can't wait to see what an amazing big sister you're going to be with your other baby sister when she arrives in May.
Keep on dreaming and dancing and loving the world, little girls. I love you to the moon and back. If not more.
Your mama.