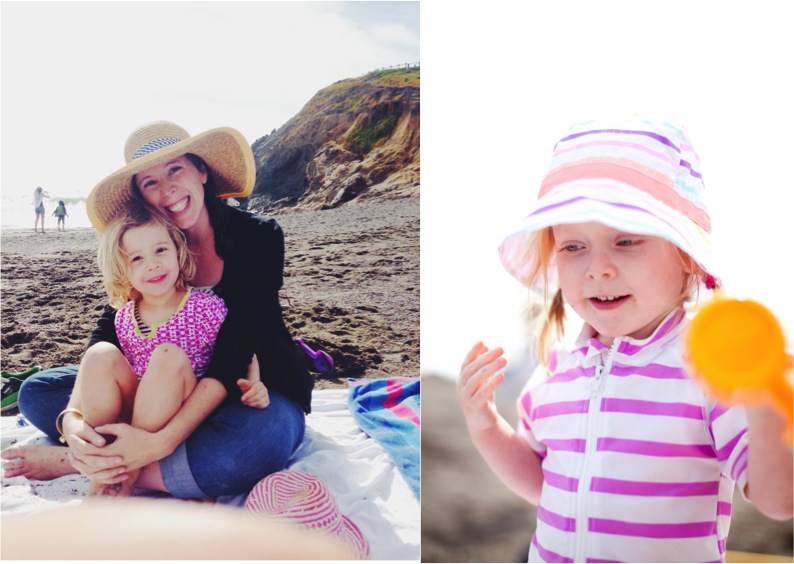 The perks of living in California are pretty endless! It wasn't a pretty white-sand-and-palm-trees kind of beach we went to, but it was perfect in its own way - wild like we like it in Northern California. We made princess castles and collected seashells. We skipped in the waves. We closed our eyes and let the sunshine fill our happy little souls.
And since the beach was just around the corner from the Golden Gate Bridge, we also made a tourist stop to snap a couple pics of that heck of a view. Because, why not.
We're so very blessed.