Four girls. One week. A lot of sun (or so we thought). A whole lot of chilling.
A few months ago, my girlfriends and I decided we needed to take a little chick trip together to celebrate our big 3.0. We've known each other for years, but lately we've all been busy with life (and also all live in different countries), and the opportunities to hang out have become rare...so we were ready for some serious girl time in the South of France!
We all jumped in our little rental car and headed 30 km north of Marseille to our summer vacation rental in Roquevaire. The sun was out, the landscapes (even from the freeway) where breathtaking...and it only got better as we arrived in Roquevaire.
The view from our house.
Our little house was in the cuttest of neighborhoods - houses hidden in gardens of almond, fig and peach trees. My kind of paradise.
With a little rose wine from the region, spicy olives, tapenade and other delicacies from the region, we spent our evening outside talking about life, laughing and crying and making new memories together.
It was a little cold, but the wine helped keeping us warm. And looking back, we're happy we enjoyed that first evening out, because the weather got a "tiny" bit worse the next few days...
A tiny bit worse indeed. For those of you who think that it never rains in the South of France, think again. I was apparently one of these people. I packed my bag without even checking the weather forecast. In my mind it was going to be hot and sunny, no other way. So I packed sandals, shorts, tanktops, and that's it. Yeah. That didn't get me far. My friends rolled their eyes, and I know what there were thinking
"that's so Audrey"
.
On Monday we went to Marseille. With our jackets and umbrellas, we could almsot think we are in Ireland. We went shopping, found this gorgeous little shop with thousands of soaps (the soap of Marseille is famous in France). The headed home to watch a movie.
Yes, you're dealing with real party girls here.
We were just cold and had enough of being wet, to be honest.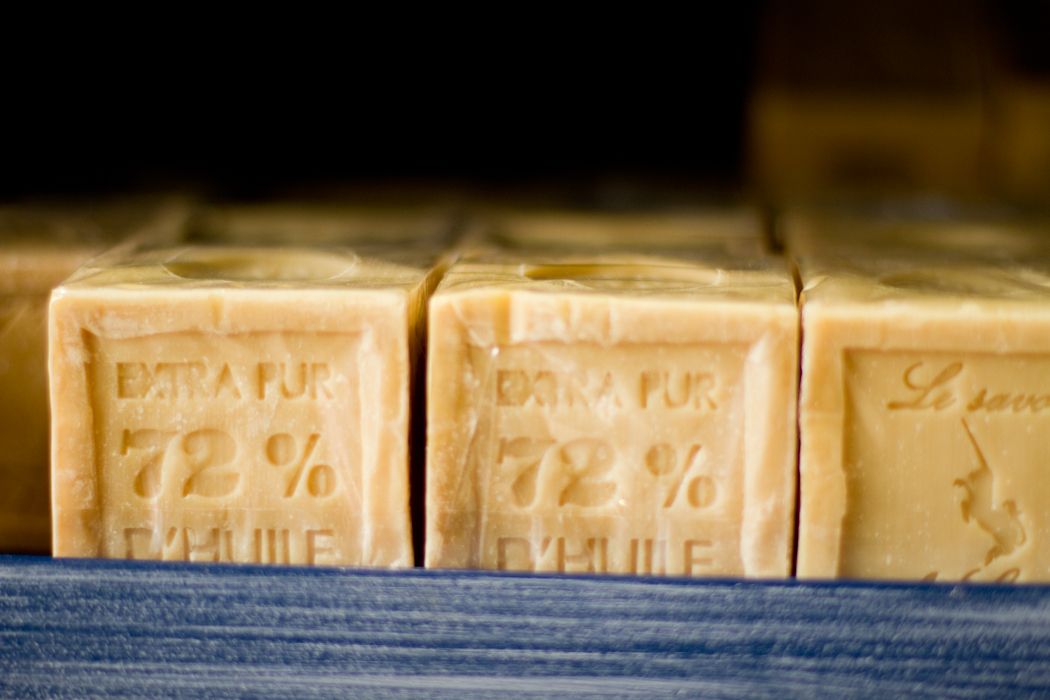 We had hopes that on Tuesday the rain would be gone. Ha. Fools. It wasn't as bad though. At least we didn't have to carry our umbrella everywhere. We first went to the little village of Baux de Provence.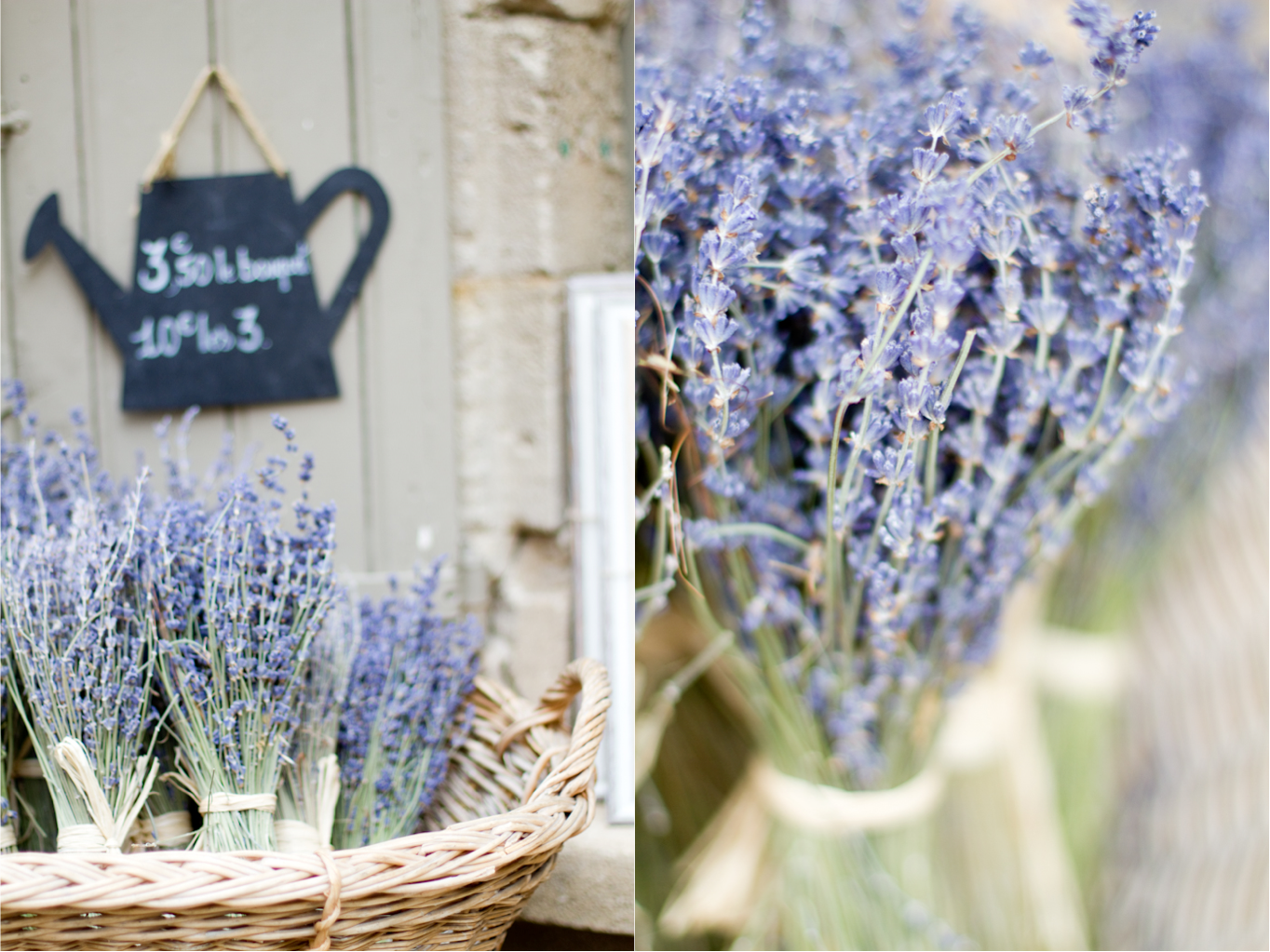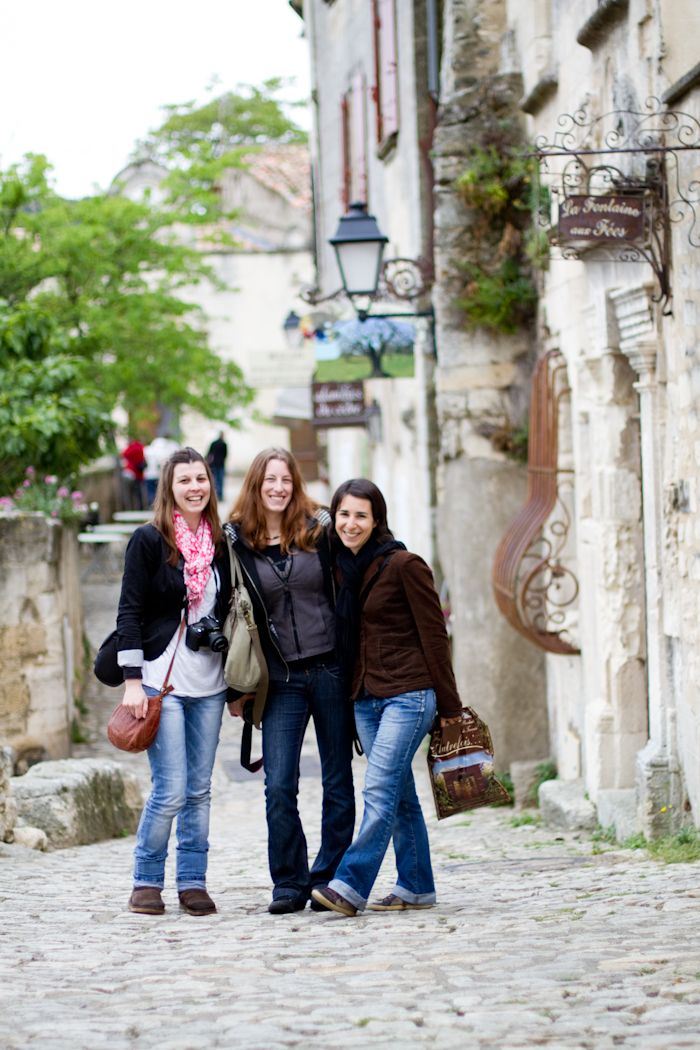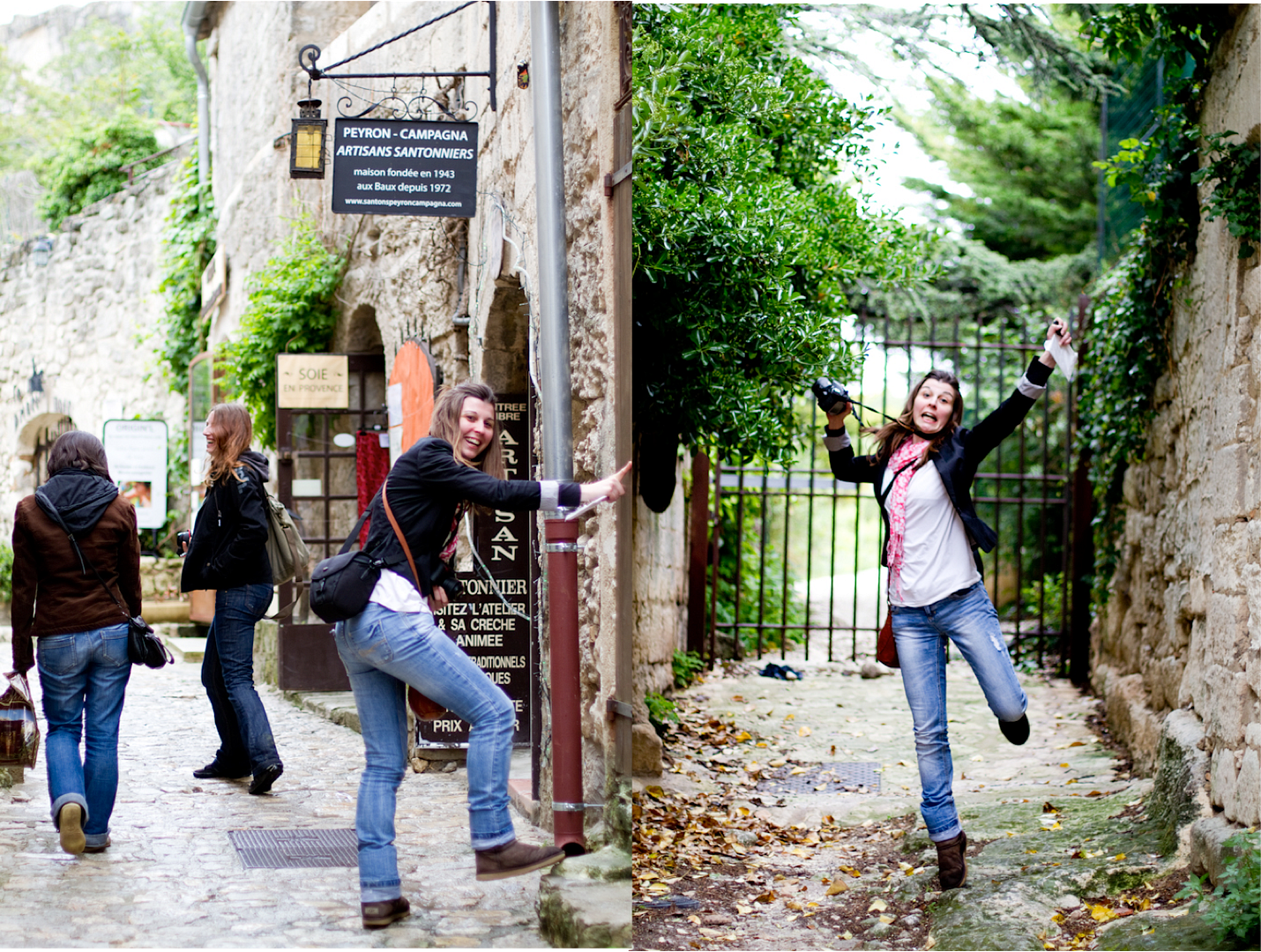 This is my friend Val. She made us laugh. Sometimes on purpose...sometimes not :D
Then we drove on the smallest roads through small hills and fields of olive trees. Probably my favorite part of the day. With every turn of the road, a new breathtaking landscape. We stopped a lot.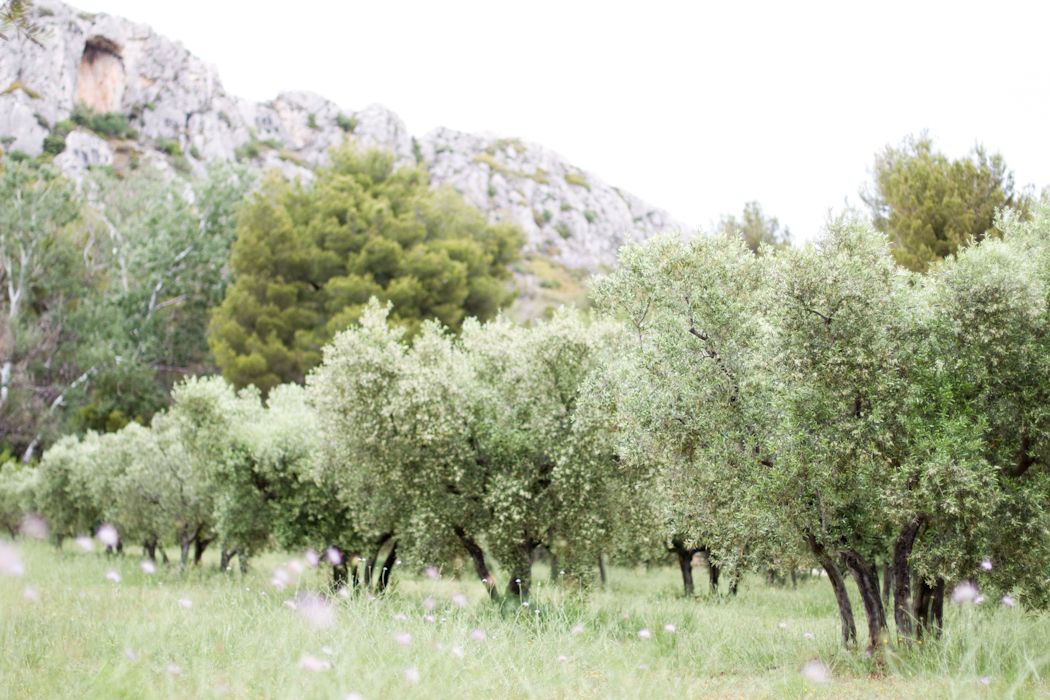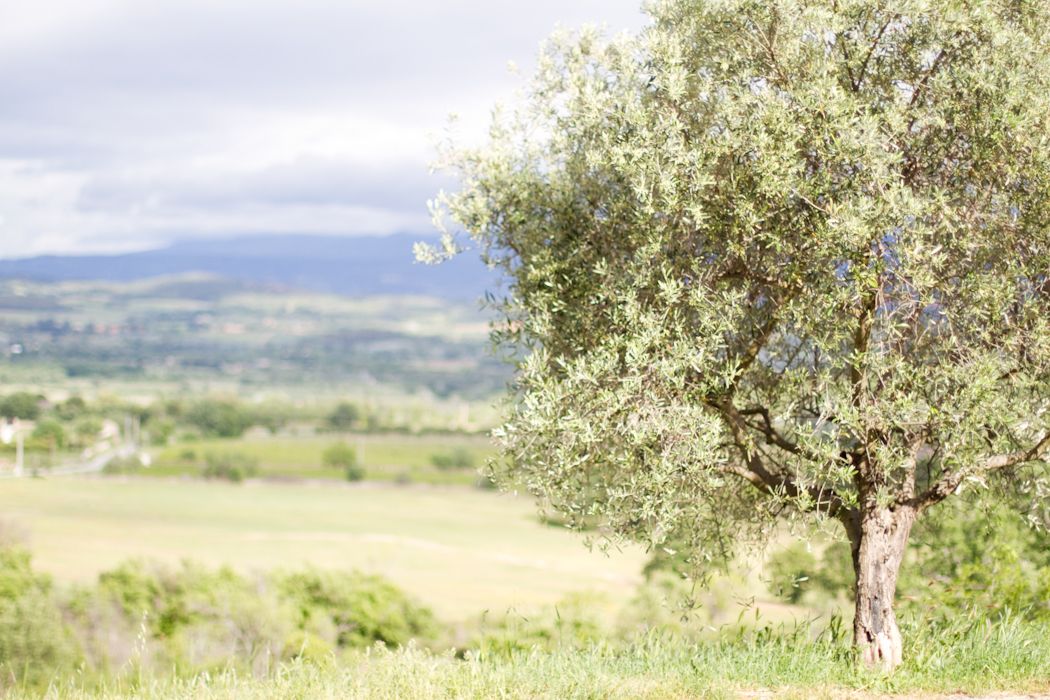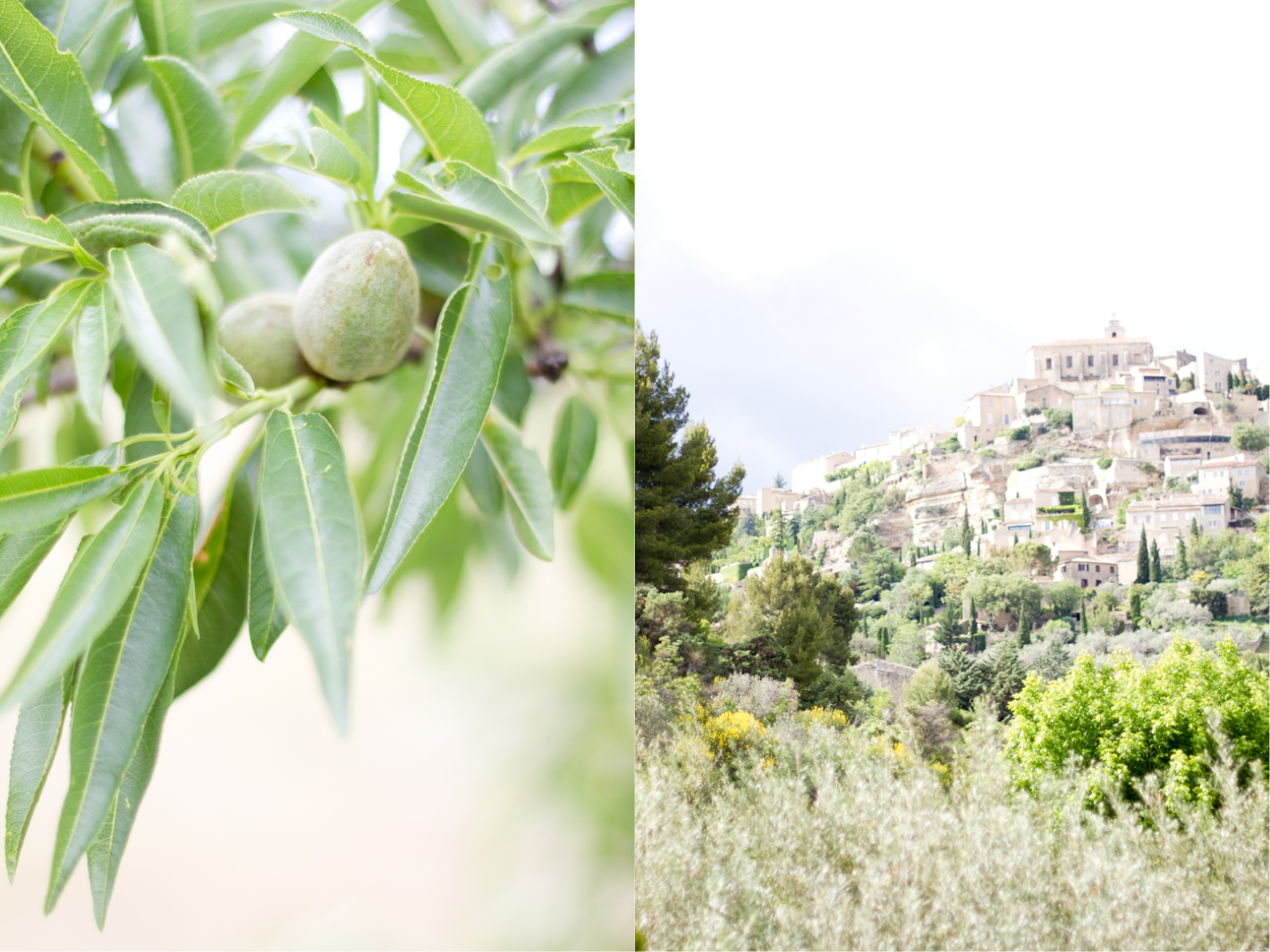 And just as we arrived in Roussillon at the end of the day, rays of sunshine started to break through the thunderclouds. And we got to have one fabulous peak at the beautiful blue sky we had been dreaming about for three days. It put big smiles on our faces. Roussillon, with all its colors, was so incredibly beautiful.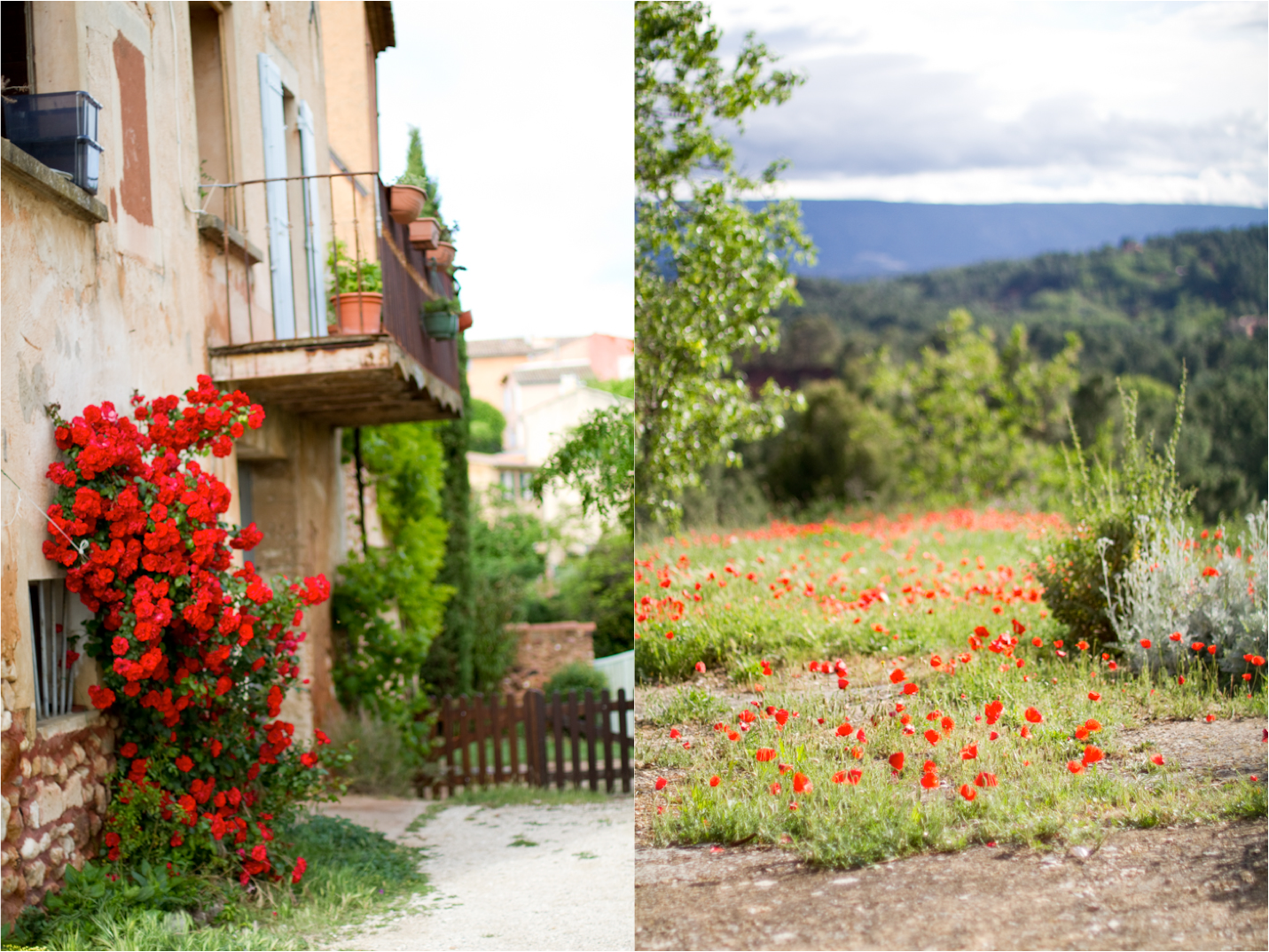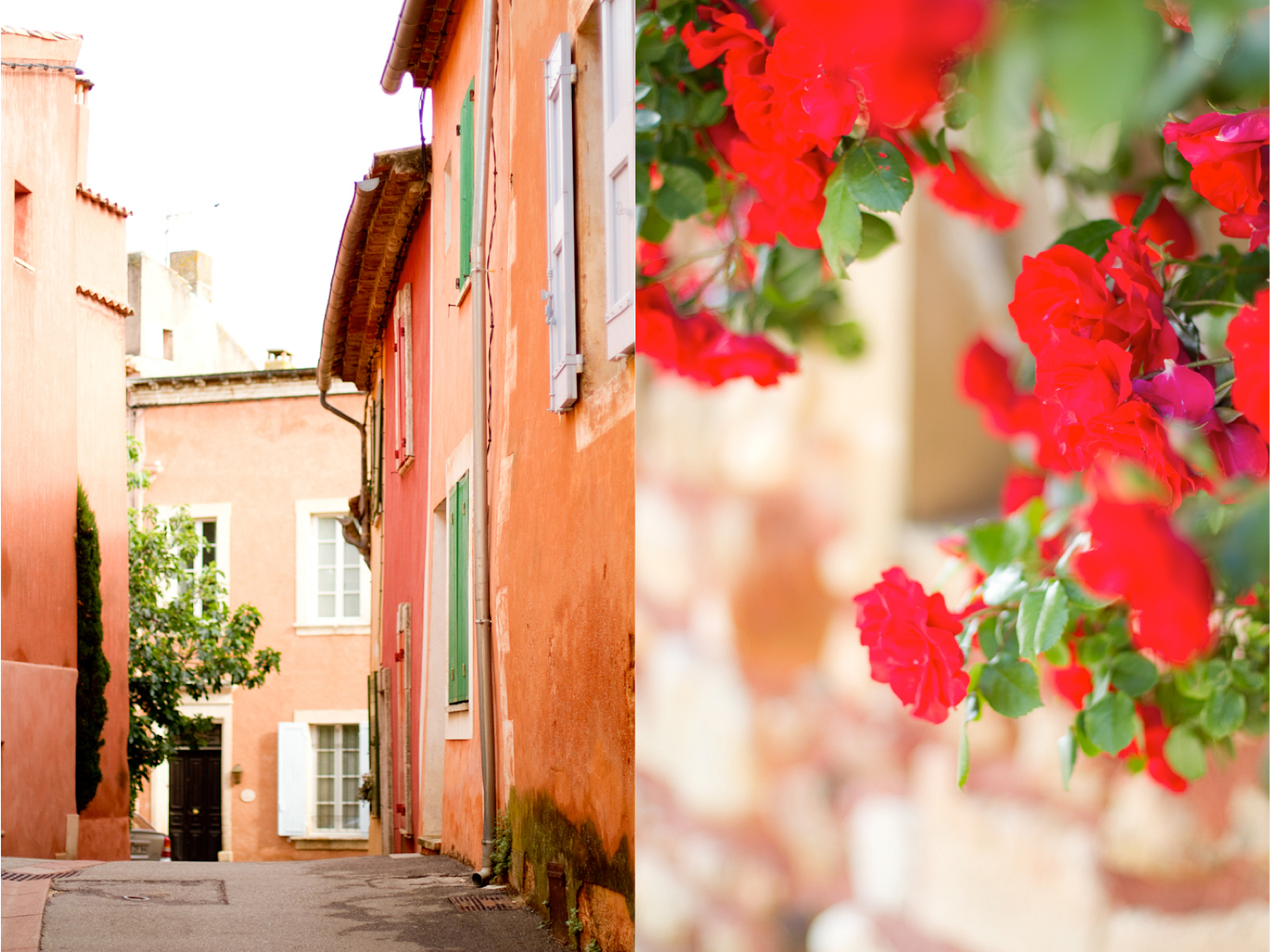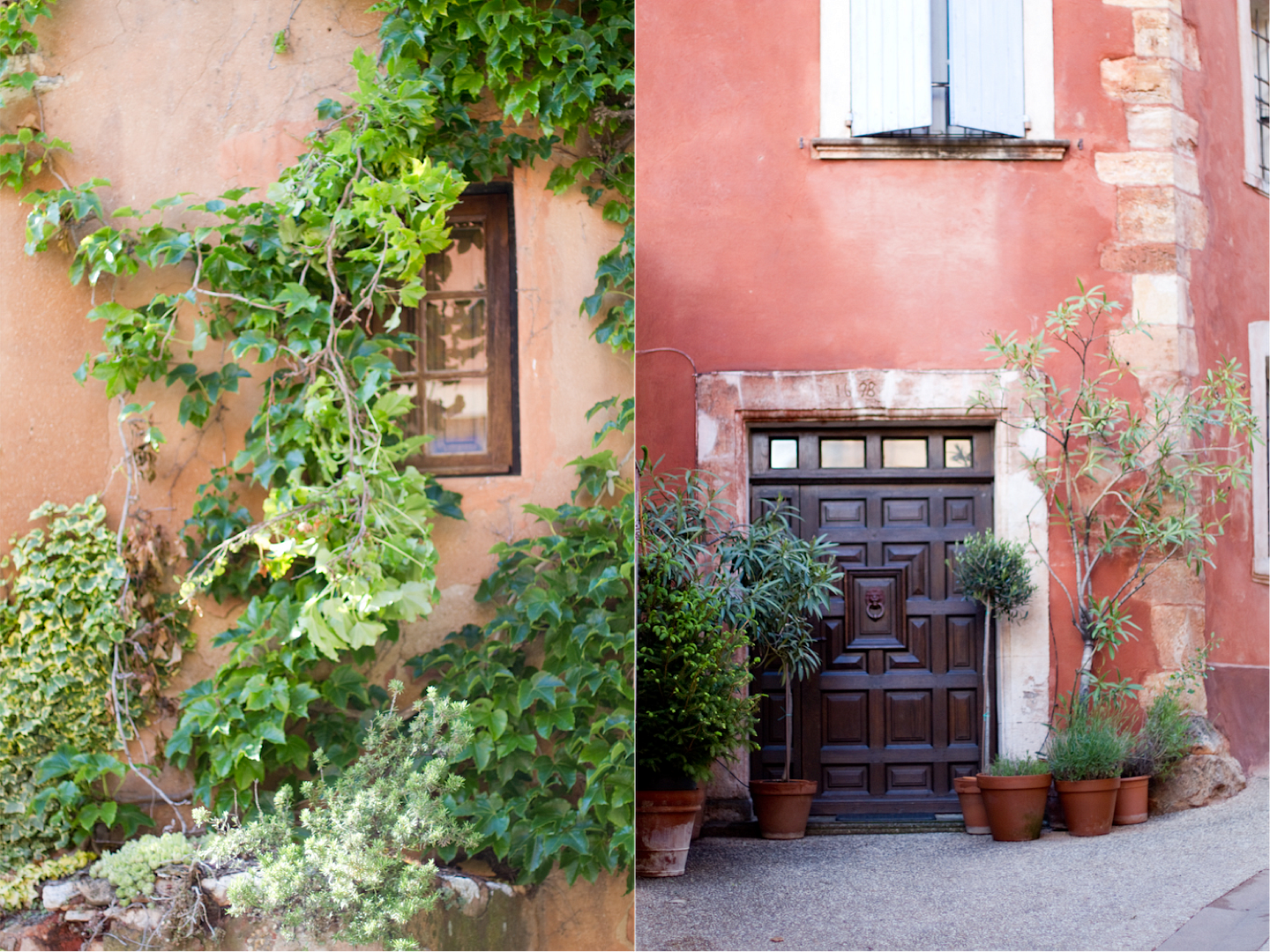 These two photos sum up our trip pretty. Valerie, Celine and I taking a picture. And Sarah looking at us three photo fools, smiling, stuck between us.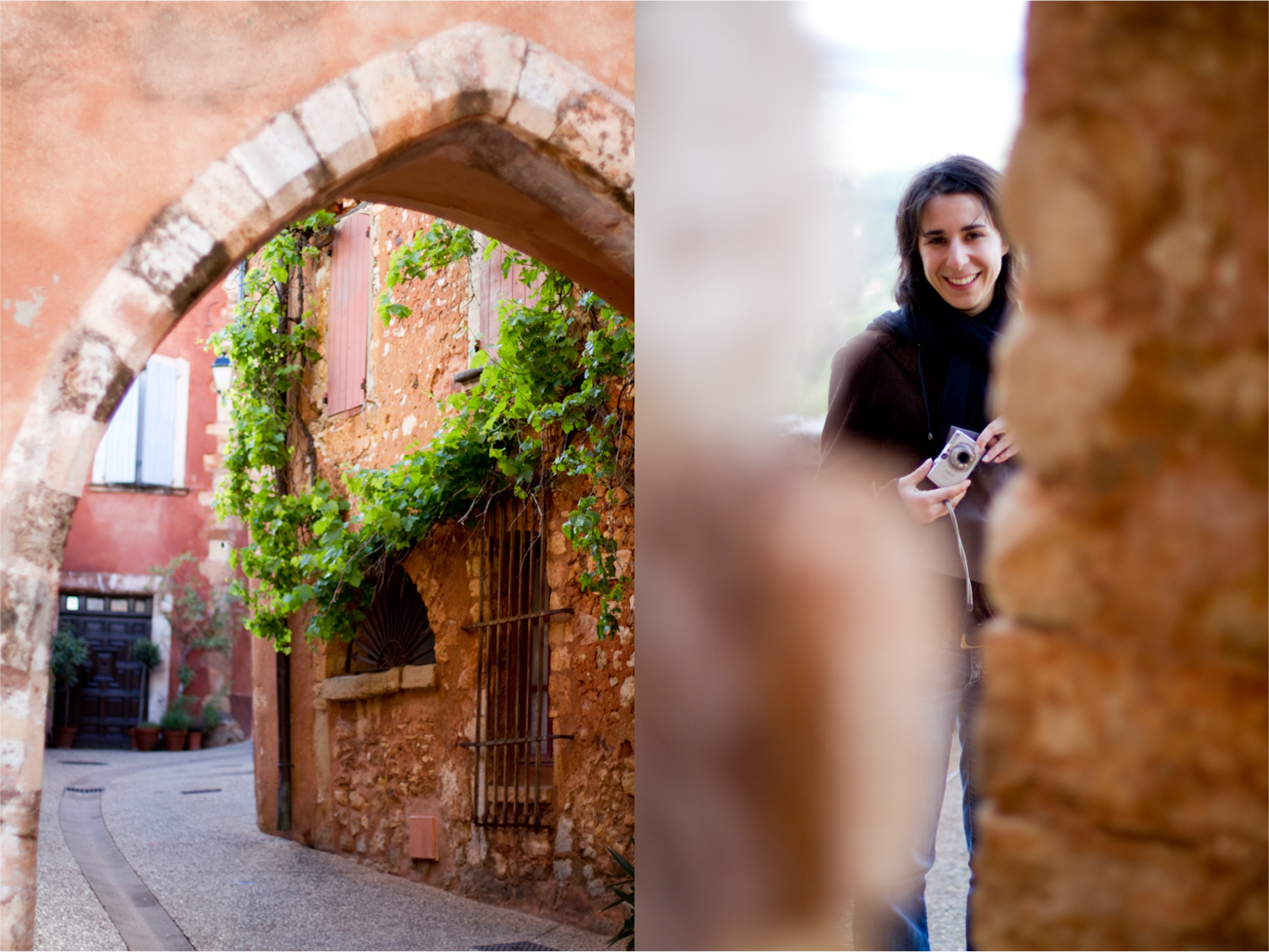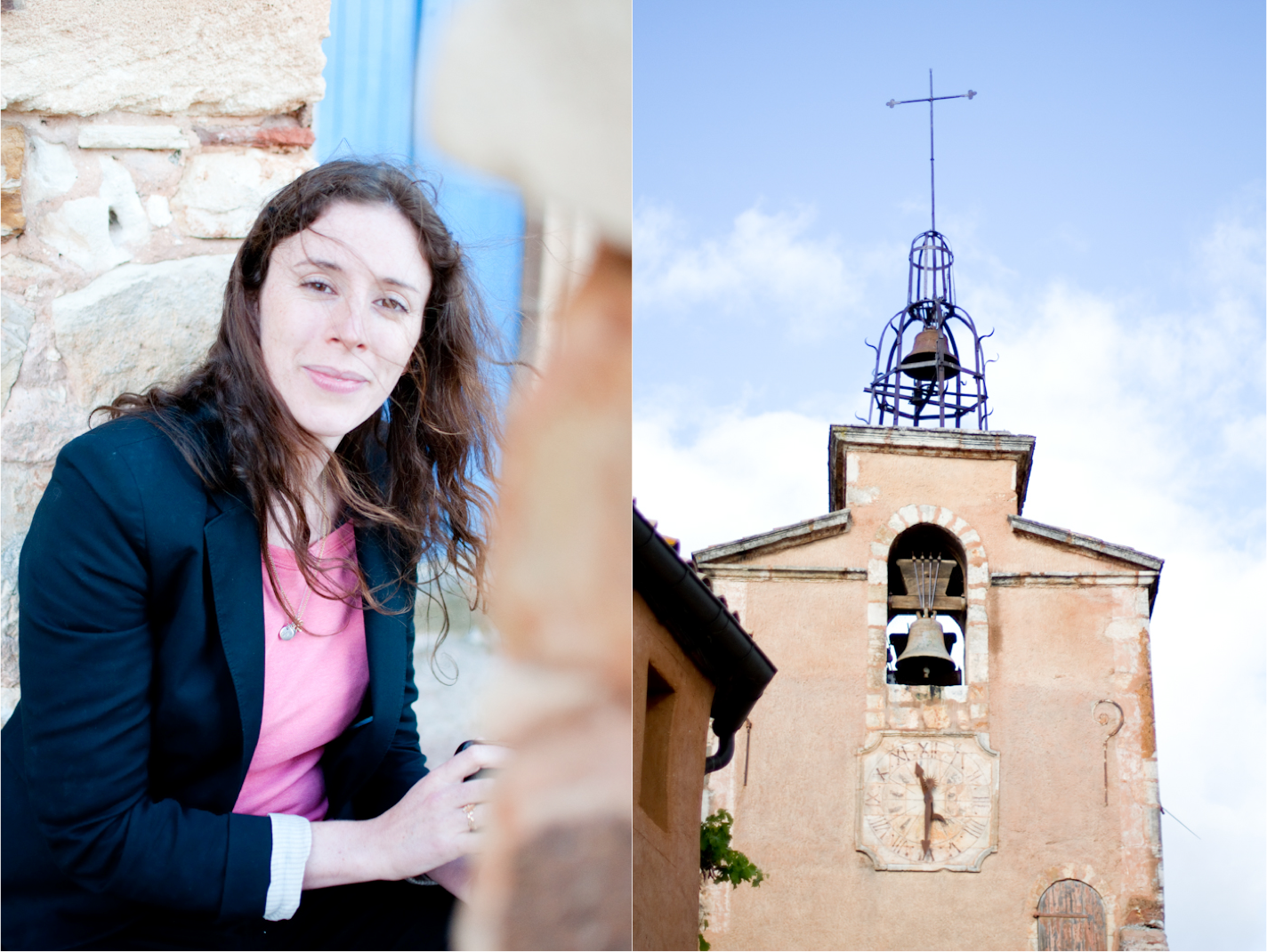 This last picture of me is by my friend Valerie.