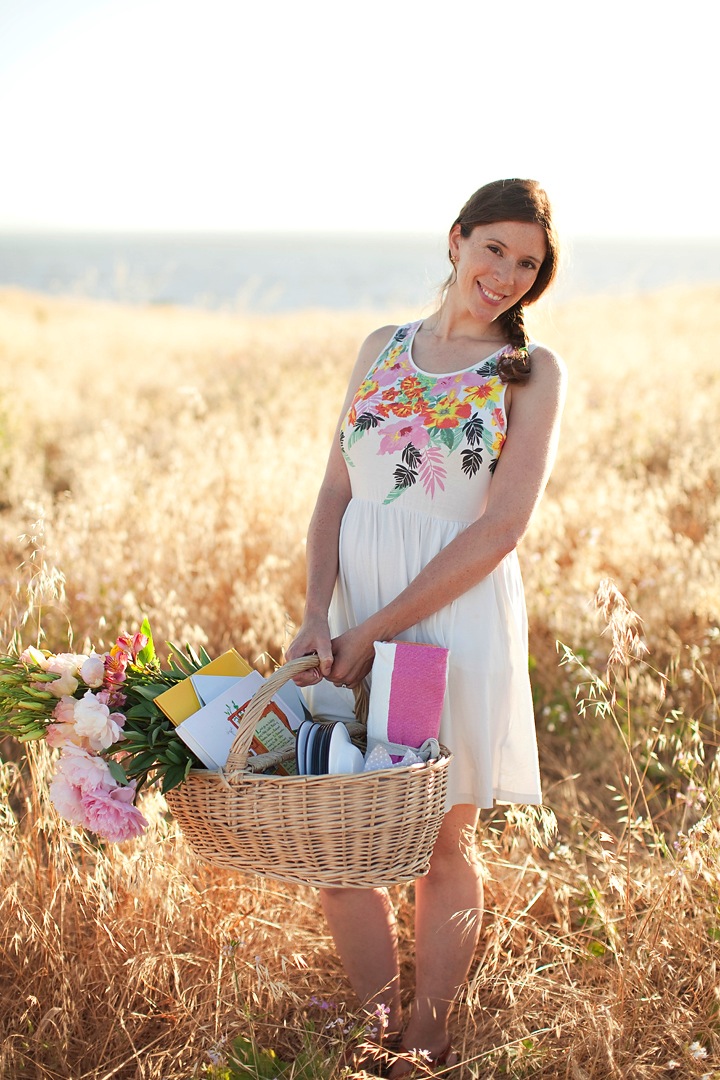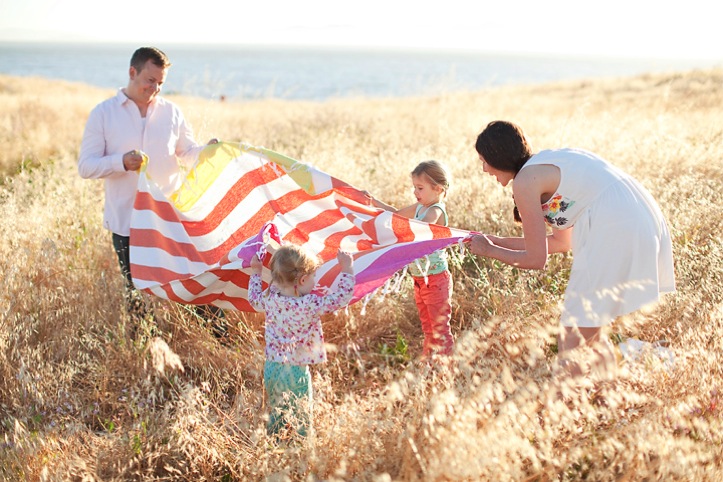 What are some of the things that define you as a family? I mean, what are the things that you always do together? Maybe it's hiking or or going to brunch on Saturdays? Maybe it is singing out loud in the car or going to Church on Sundays? For us, picnics are one of those things. I have a picnic bag at home filled with the essentials, always ready the next adventure. The best thing about picnics is you can make them as fancy or as simple as you'd like, and you can set up a picnic blanket wherever you'd like. You can have a million dollar view without paying a dime for it.
My uber-talented
photographer friend Alicia
came out from New York to visit us mid-June, and I asked her if she would mind coming with us on one of our little picnics and snapping pictures of our family of 5 - make a little family photo session out of it! A rare treat since I am usually always behind the lens. So I filled our picnic basket and off we went!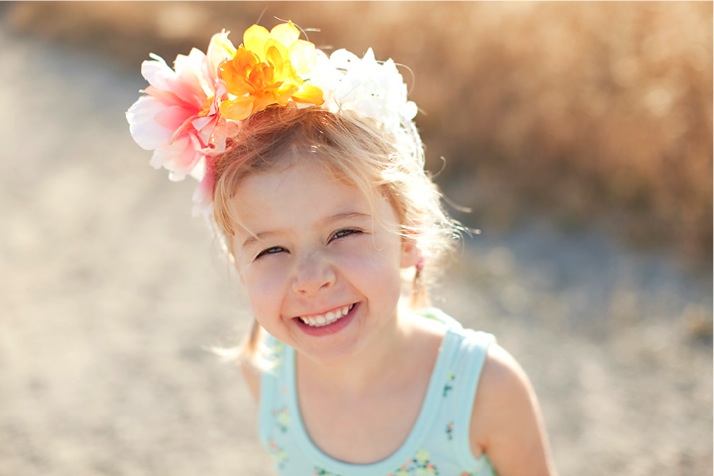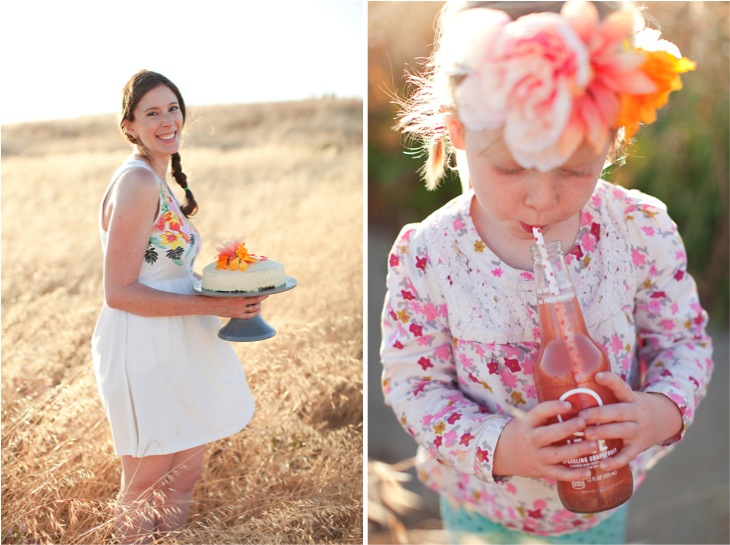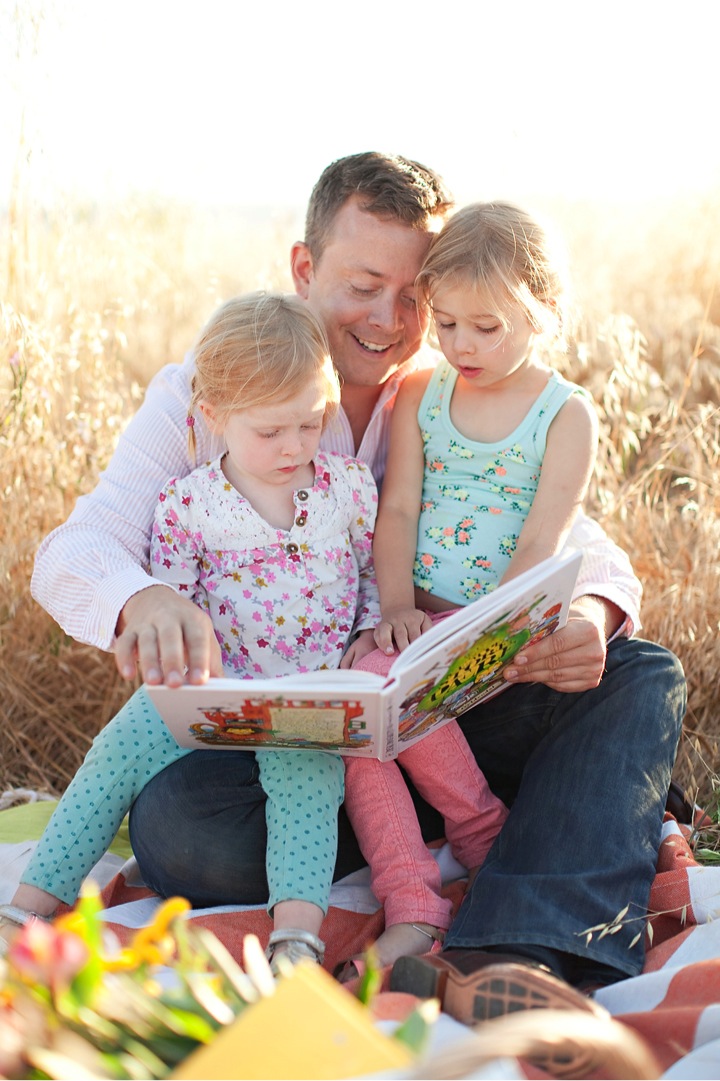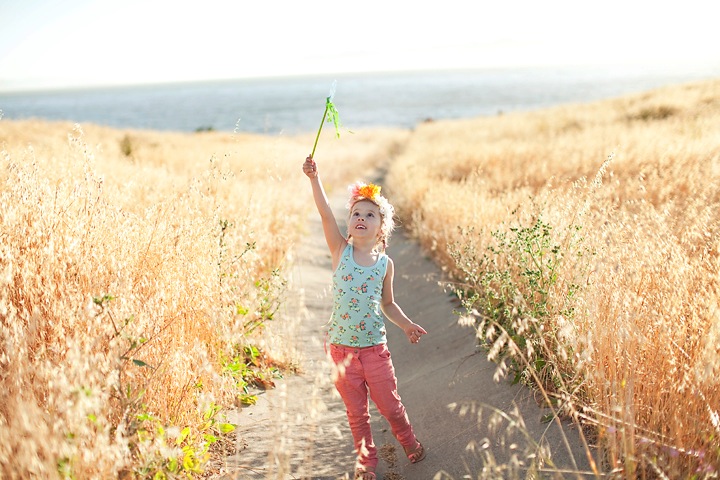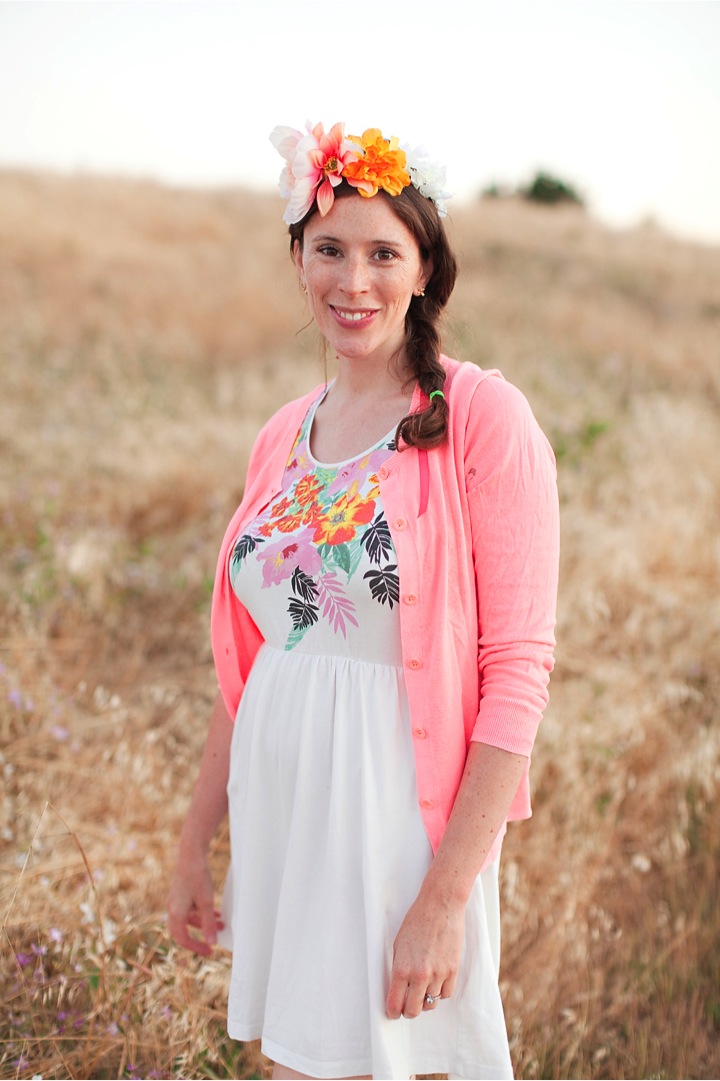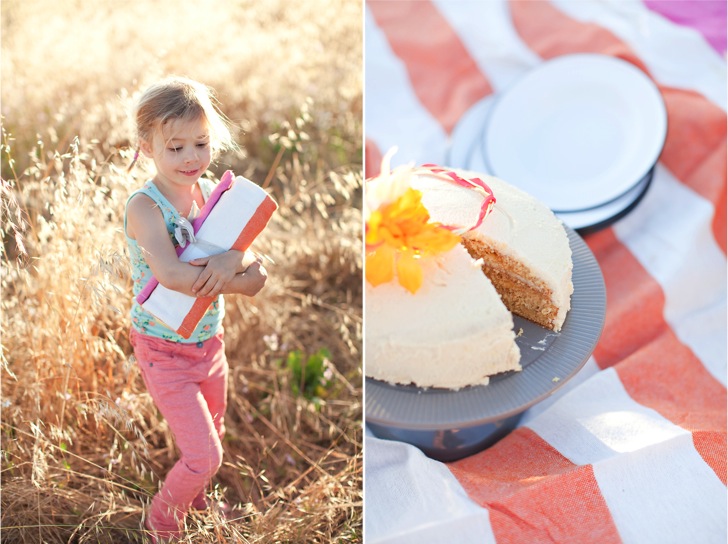 We went to the "kite park" - beautiful open spaces right by the Berkeley marina overlooking San Francisco and the Golden gate bridge. We call it the Kite park because it is always very windy and tons of people come here to fly kites - there is even a kite festival there every summer and I can't wait to check it out.
It's our special spot. We often come here on Sunday evenings to have a picnic and
fly our kites
. Sadly, there was barely any wind the day we took the pictures! Madeline was so sad she couldn't fly the new kite we made together from
leftover wallpaper
:) But that little girl is determined, and so, we HAD to try anyway!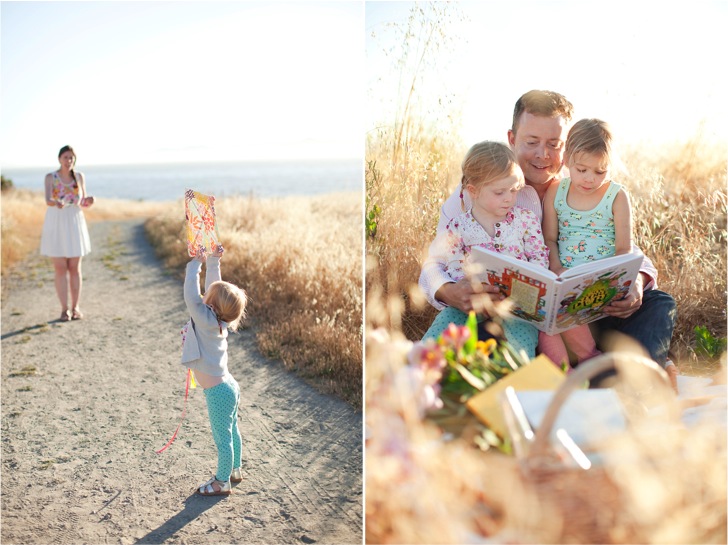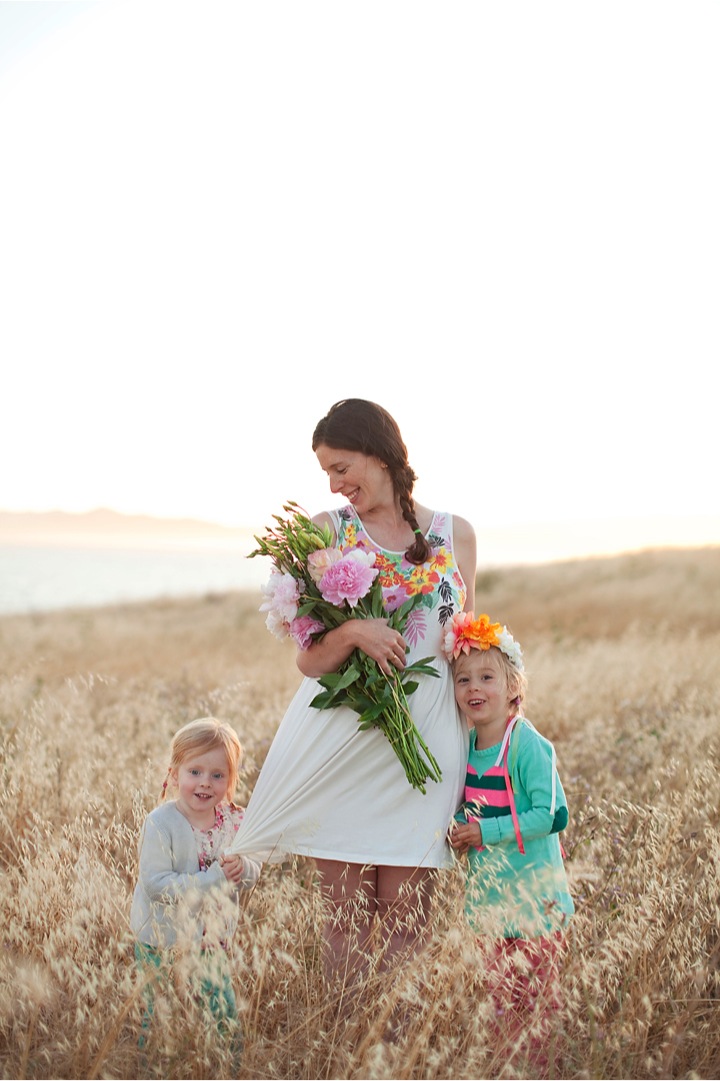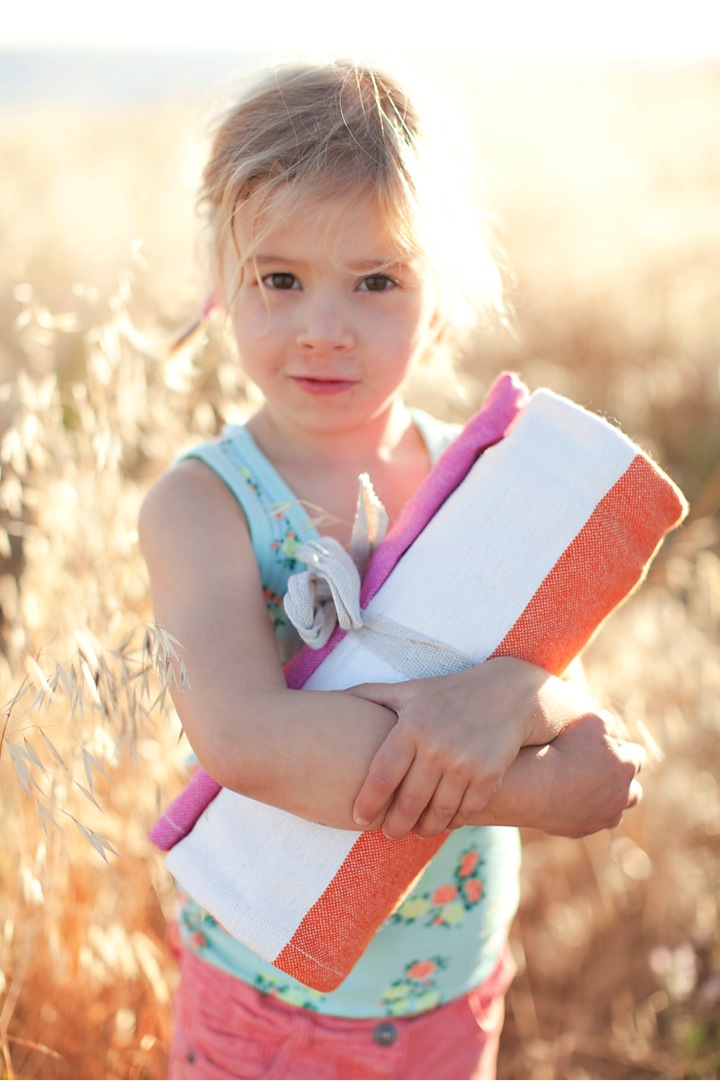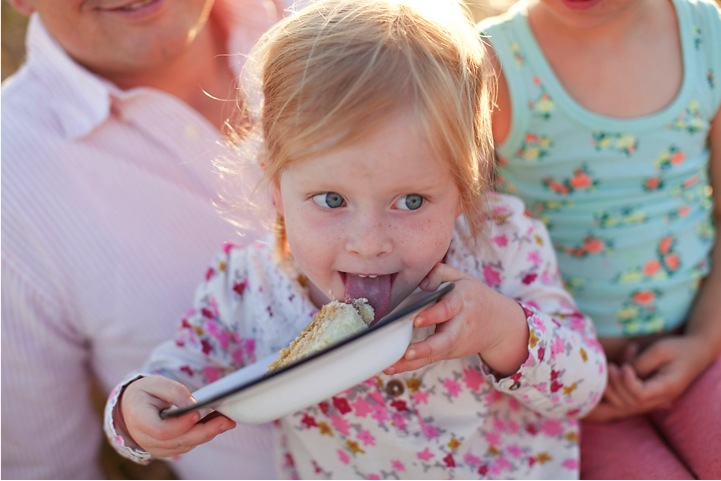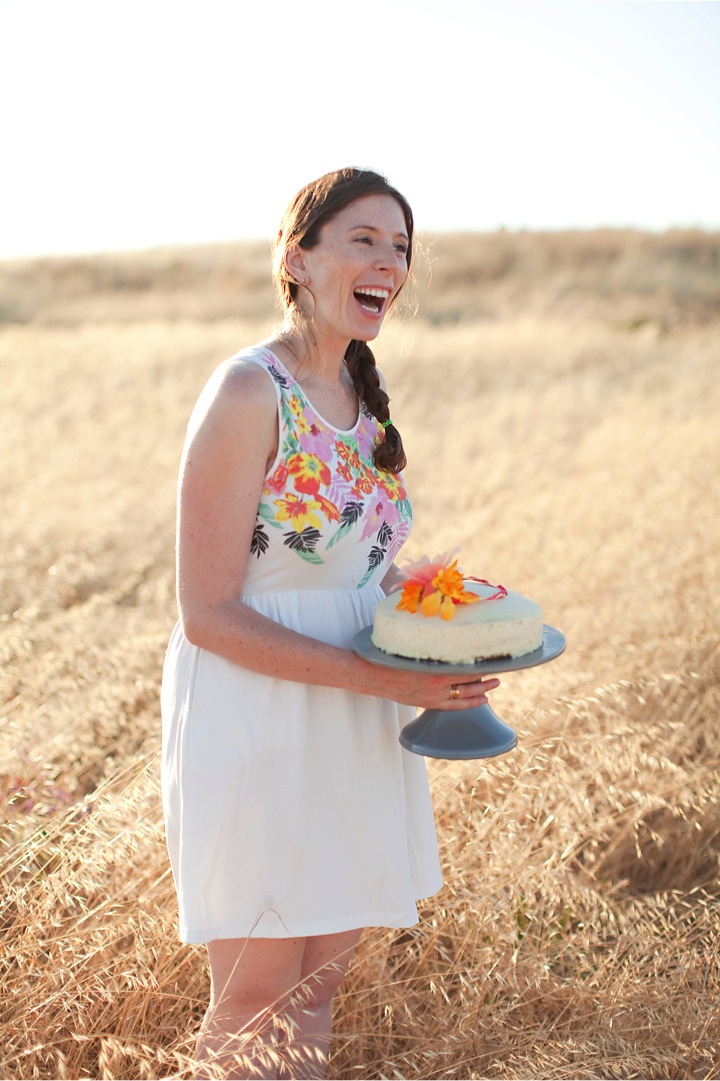 Since Alicia is originally from Sweden, we also made a couple of flower crowns that turned this picnic into a little mid-summer celebration. And I told the girls that when they wore their flower crown, fairies would come out of hiding to see them - but that they had to look very carefully to see them since fairies are so fast. Obviously ;) They were mesmerized and I had so much fun watching them try to spot fairies. Childhood memories in the making.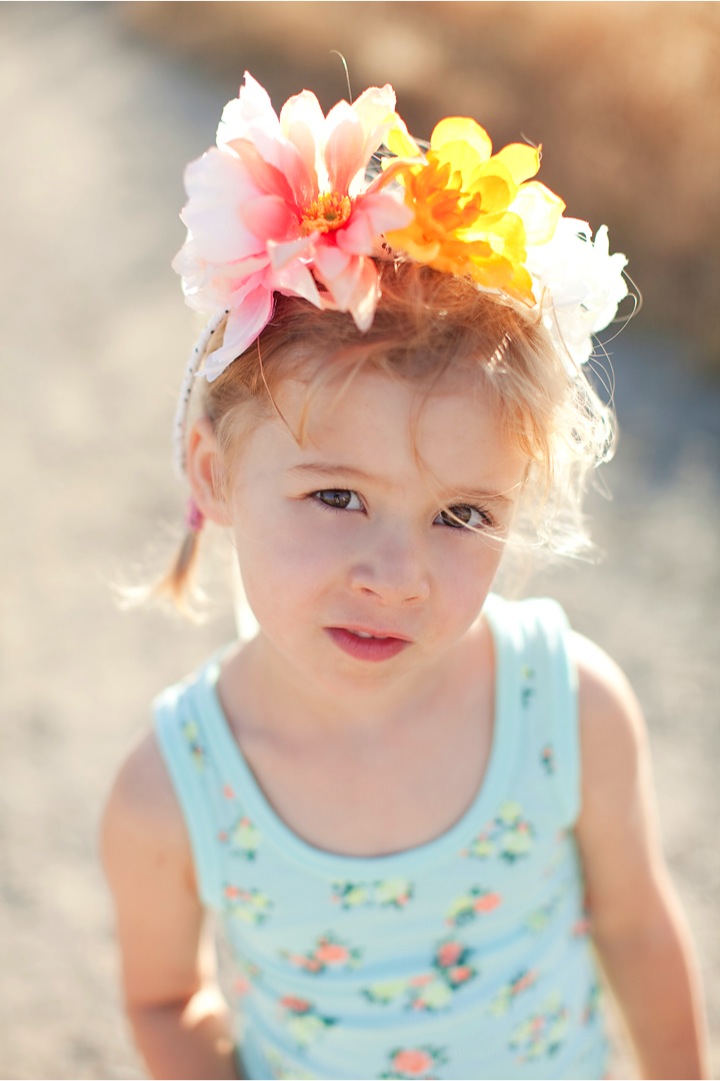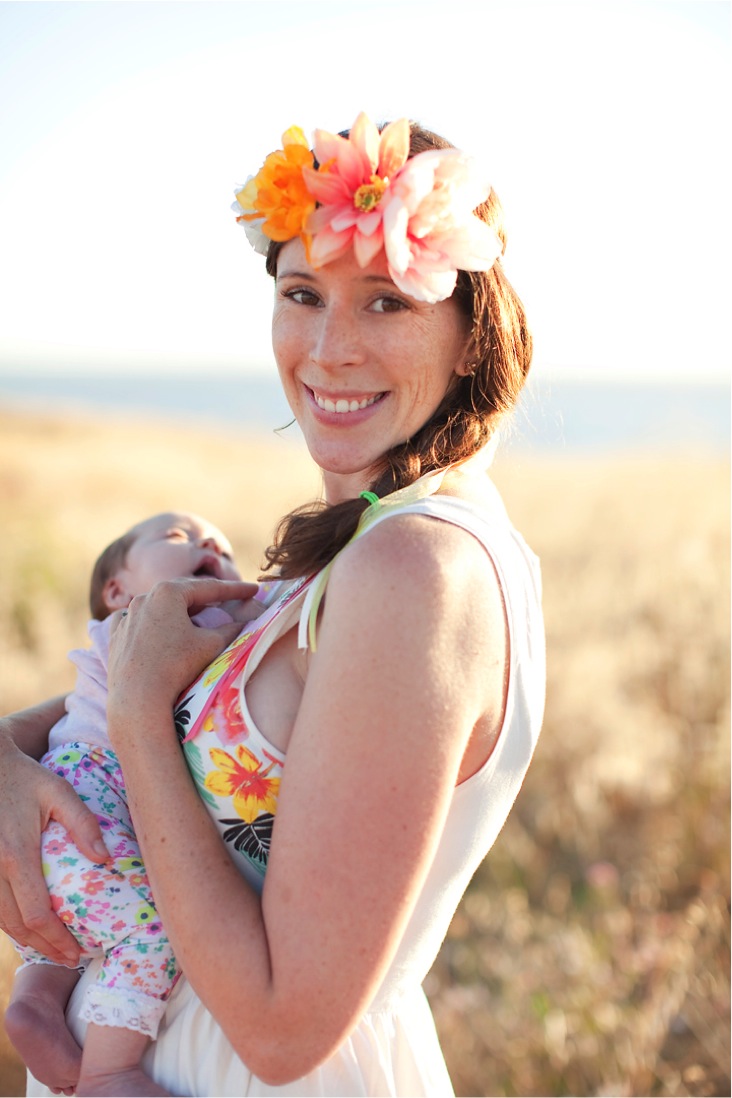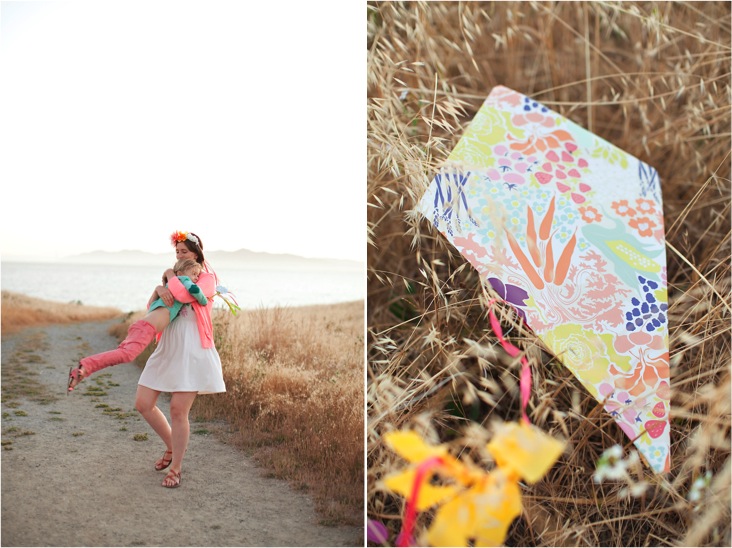 And as we ate the cake, we watched the sun set over the Golden Gate bridge. I mean, moments like these are just pure perfection. I know that often we dream of an amazing vacation on a faraway island with a pool overlooking the sea. But this, really my friends, this is the real deal. Life really doesn't get any better than this - a a pretty picnic blanket and little girls chasing fairies.