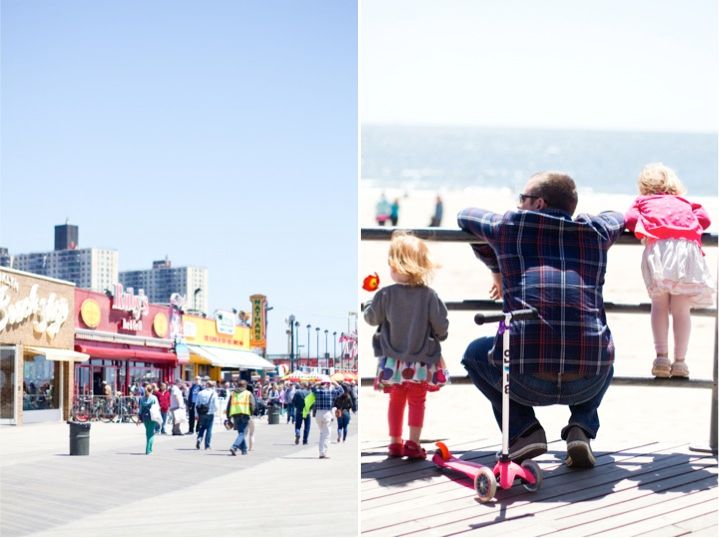 When we told the girls we'd be going to Coney Island, they squealed with joy. Mostly because in that Dora episode that they always watch, Dora goes on an adventure chasing an ice cream truck that is going to Coney Island - an island literally covered with ice cream cones. We just told them that the subway ride wouldn't be quite as exciting as climbing strawberry mountains and crossing chocolate lake the way Dora wings it ;)
We picked the perfect weekend to go, to be honest - the very first warm-ish weekend of the season. It wasn't too hot nor crowded yet, and we loved every bit of it. We hung out a bit at the beach when we arrived. Madeline seems to always love contemplating the water, while Olivia loves running wild around the beach.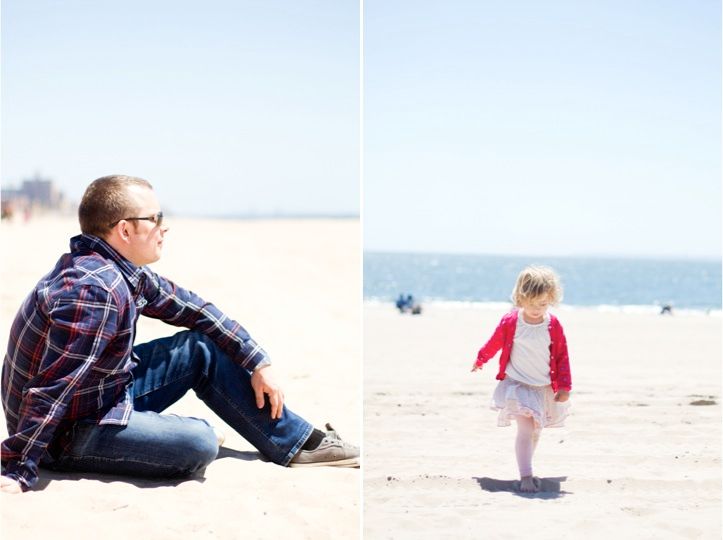 We had some food at Ruby's, and I loved it not because of the greasy food but because it was the most interesting place to do people watching to be honest. The most interesting people sat there. People you usually think only exist in movies - young hipster from Brooklyn dressed all in vintage clothing, old Italien couple in their swim suits singing to oldies on the radio. It was brilliant.
And of course we had ice cream and went on plenty of rides - or at least the girls did. It was so great to see their sweet little faces light up as they went 'round and 'round and 'round. Coney Island - you treated us well!!