Last weekend we went on our annual trip to Little Basin with friends, the usual gang :) It was heaven in a campground, lost in a sea of redwood trees. I wanted some fall and it delivered. The crisp air. The smell of the trees. I am not sure what it is about these big old trees, these wise souls. You look up, and you just feel so small and all of the suddenly, it's like everything is put in perspective.
It also helped that we had no cell reception at the campground, so all we did was to enjoy the company of our friends. Nowadays, it's not so common, you know? I mean, how often do you spend an entire day with friends without checking your text messages or emails at least once?!
We made memories for life, and that my friends, is much better than checking out my facebook page :) The entire weekend was all guitar playing around the camp fire, making s'mores, climbing trees, telling stories. Aaaaand we may or may not have been drinking this fall sangria all weekend :) I made a big container of it before we left- soooooooo delicious! We also made eggs and bacon in muffin tins - love these, another camping tradition!
Tim spent hours telling story to the kids like he always does....Olivia was
in his face
on his laps the entire weekend. She was just sipping in every word of every story. The kids climbed as up as their could...which, I tell you, isn't the easiest with redwood trees ;)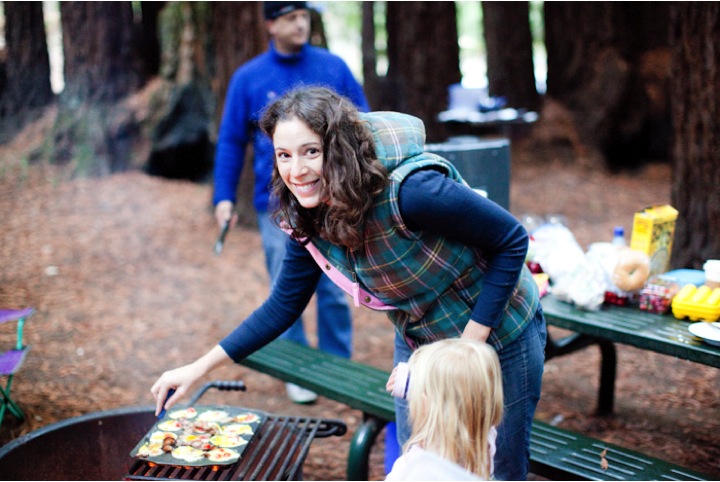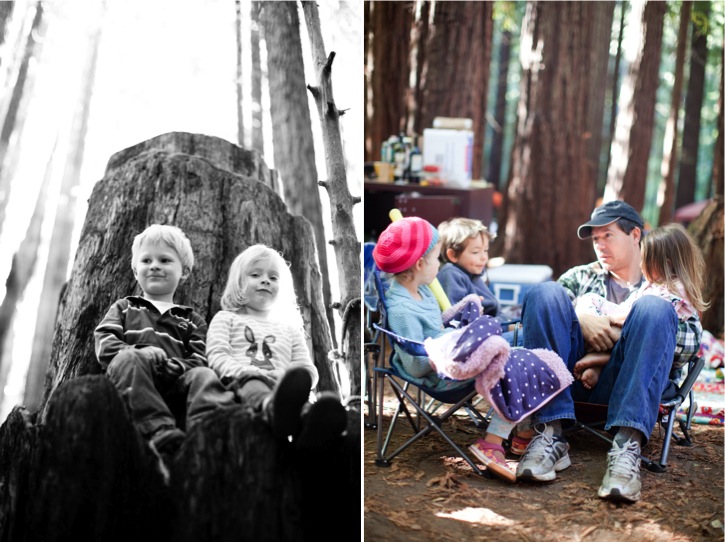 Now all I want is to go on another camping trip, I could live in this redwood forest I swear :) If the sale goes through, we'll have a backyard filled with them....oh I can't wait to find out!